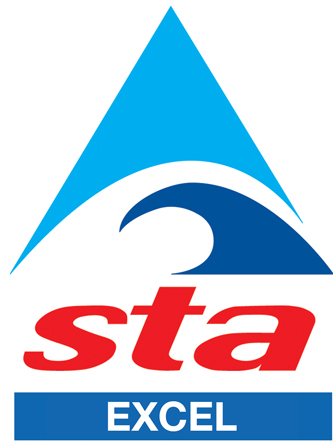 STA Excel is a wholly owned trading subsidiary of STA, and is dedicated to supporting the training requirements of its clients.
STA Excel works closely with its clients to understand their exact training requirements and is committed to providing the best possible support service and range of courses available. Excelling in Education and Training, STA Excel is focused on developing and delivering the highest quality solutions for the Sport, Education and Leisure Sectors.
STA Excel supports clients in two specific ways:
We receive a direct enquiry from an organisation requesting a quotation for a particular training course.
We work in partnership with an organisation to run an "open" course with candidates being able to attend the course from different organisations.
STA Excel's Core Values are:
Understand individual clients needs
Client care is central to all areas of our service delivery and standards
Continuous improvement at every opportunity
Commitment to deliver a balance of specialism's
Our broad aims are:
Expand on the delivery, planning and development of current and future STA training products and services
Develop a comprehensive programme of Continuous Professional Development Courses
Widen the opportunities for partnership working within the public, private and voluntary sectors.
Work with STA to lead on the research and development of new awards and quality standards.
Raise the overall profile of STA at a local, regional, national and international level.
STA Excel Courses:
STA Excel provide a varied range of courses including:
Pool Plant Courses:
STA Level 2 Award in Swimming Pool Water Testing
STA Level 2 Award in Swimming Pool Water Treatment
STA Level 3 Award in Pool Plant Operations
Aquatic Teaching Courses:
STA Level 2 Award in Swimming Teaching
STA Level 2 Certificate in Swimming Teaching
STA School Teacher's Foundation Certificate
STA Level 2 Award in Aquatic Teaching- Baby and Pre-School
STA Certificate in Swimming Teaching-Aquacise
STA Certificate in Aquatic Teaching- People with Disabilities
Lifesaving Courses:
STA Pool Safety Award
STA Level 1 Award in Pool Emergency Procedures
STA Level 2 Award for Pool Responder
STA Level 2 Award for Pool Lifeguard
First Aid Courses:
STA Level 2 Award in Emergency First Aid at Work
STA Level 3 Award in First Aid at Work
STA Emergency Responder Plus Oxygen
STA Level 2 Award in Paediatric First Aid
To request further information regarding STA Excel please contact:
Claire Lowbridge, STA Excel Administrator
Tel: 01922 748393
Email: claire@sta.co.uk