Junior Medic Month
October 2017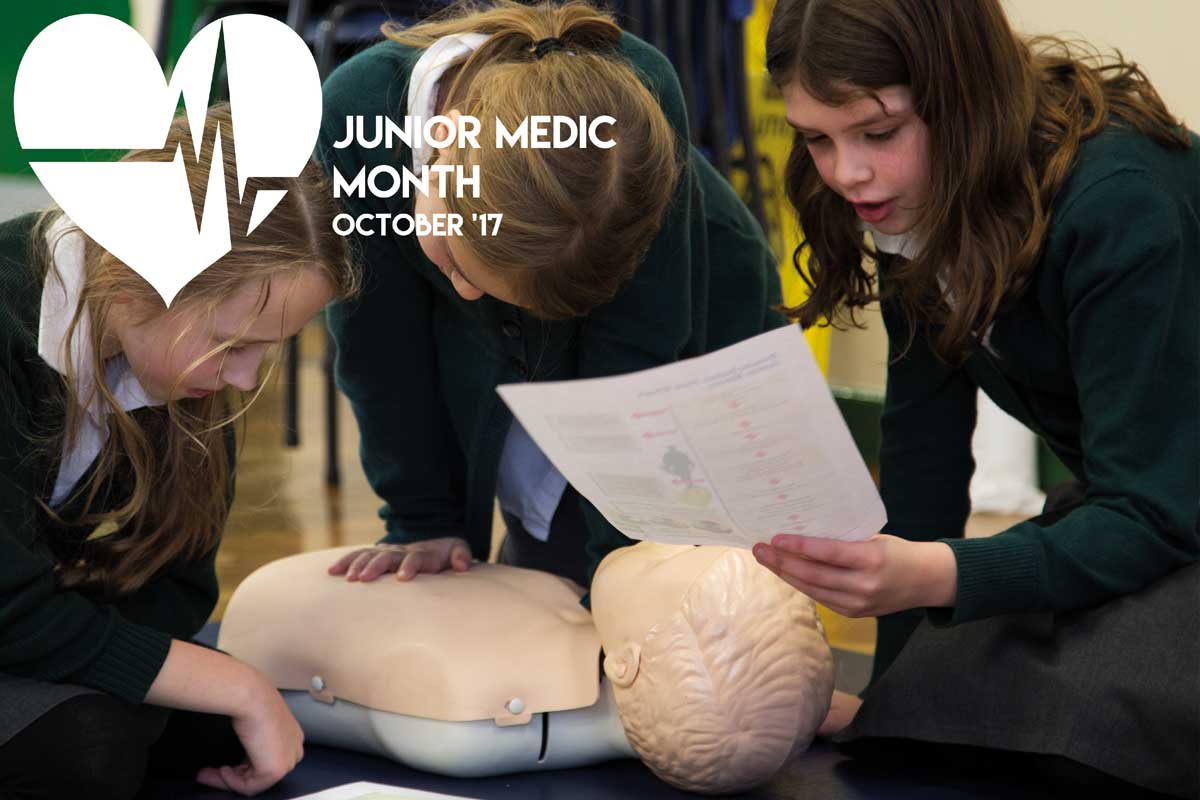 Join STA this October for Junior Medic Month as our commitment to teaching young people vital first aid techniques continues.
Our Aim
Junior Medic Month is designed to help as many young people as possible learn important first aid techniques. Join us by holding first aid training sessions and help make a positive impact on the lives of young people in your community.
With the use of our informative and practical Junior Medic Programme, teachers are able to teach children from 8 years plus; the methods on how they should react in a situation where medical assistance is required.
With four Junior Medic Awards available, why not teach this valuable life skill once a week throughout the month?
STA's full Junior Medic Programme and STA's Junior Medic Month campaign can both be delivered in schools, holiday clubs, community groups and as an additional activity for swim schools.
Why It's Important
First aid training should not be limited to only adults as it is a vital life skill that benefits everyone. At STA, we encourage all young people to be prepared and skilled should they face a medical emergency where an adult is not readily available to help. By supporting this campaign, you can help them to save a life.
Support
STA will provide you with a free downloadable resource package including:
Poster templates
Worksheets
First aid leaflets/information sheets
Marketing support pack
Resources available from September 1st 2017. Those registered prior to this date will automatically receive their resources package on this date via email.
Register for Junior Medic Month
Please note: to deliver the Junior Medic programme you must hold an in-date Emergency First Aid at Work, First Aid at Work or Pool Lifeguard qualification. You can purchase the manual for just £10 from the STA Swim-Shop.
If you do not hold these qualifications you can still provide learners/parents with the worksheets, first aid leaflets and information sheets provided within the resource package.