Octonauts Summer of Fun
Summer 2017
Sound the Octo-Alert, it's Time to Enjoy a Summer of Fun with the Octonauts
We have 10 new Explore, Rescue, Protect missions coming this summer to help teach young learners of all abilities about water safety – and the Summer of Fun campaign is supported by a special Octonauts Mission ID so that learners can collect the new keepsake stickers for completing each mission.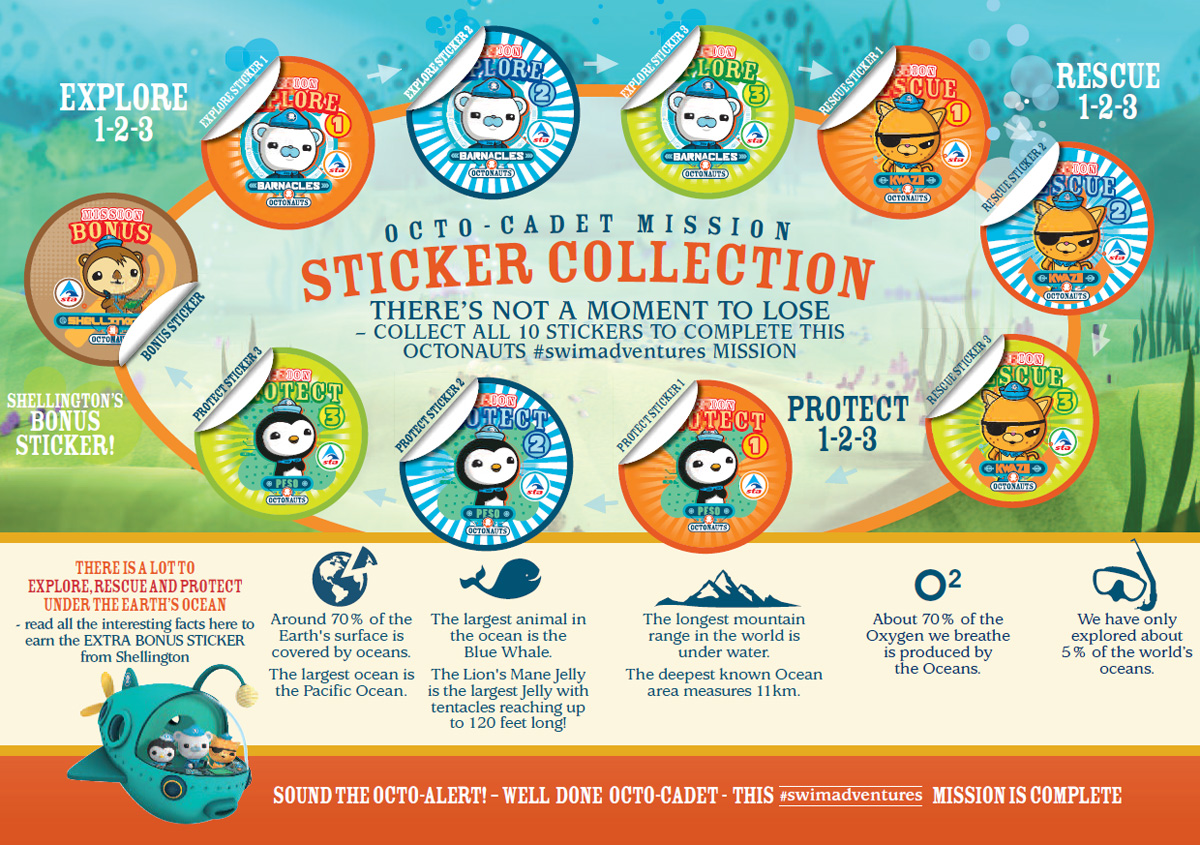 The Missions
We've created 9 swimming and water safety related mission ideas for young Octo-Cadets aged 2-3 years (with adults in the pool) and 4 years +.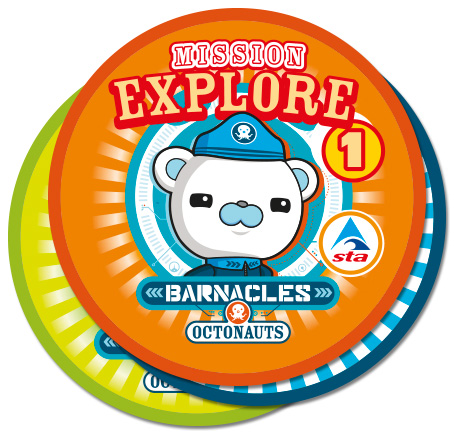 3x Captain Barnacles Explore Missions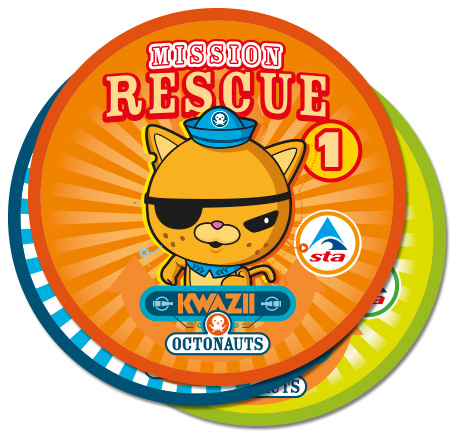 3x Kwazii Rescue Missions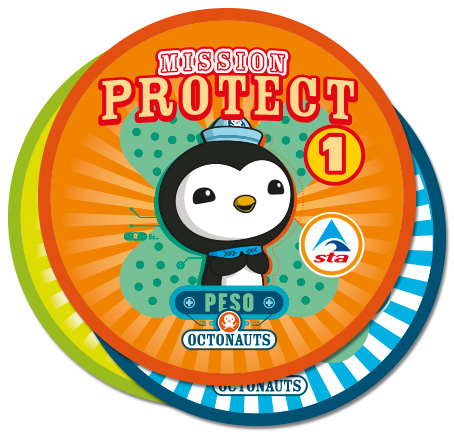 3x Peso Protect Missions
The final bonus mission sticker from Shellington will be awarded for answering a water ocean fact (and the A6 sized Mission ID is filled with loads of interesting ocean facts).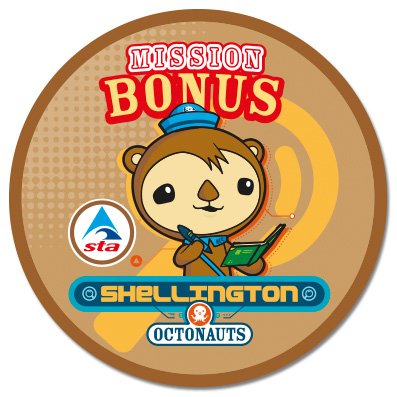 Shellington Bonus Mission
In support, we are also offering a special 10% discount on all Octonauts awards for participating swim schools – place your order by contacting us at
orders@sta.co.uk
to claim!
Plus, on all the discounted award sale orders received from participating swim schools, we will match the quantity ordered with free printed Mission ID booklets and the correlating stickers! So if you purchase 10 Octonauts certificates and badges, we will send you 10 Mission IDs and 100 stickers, and so on!
Mission Complete
As an extra incentive, on completion of the missions, why not celebrate your Octo-cadets' summer achievements and award them with the Octonauts certificate and badge you've ordered!
Kwazii certificate and badge for completing 3 Explore missions
Captain Barnacles certificate and badge for completing 3 Rescue missions
Peso certificate and badge for completing 3 Protect missions
The Octonauts Summer of Fun campaign is completely flexible and can fit around all learn to swim lesson programmes. We recommend you aim to achieve 3 different Explore, Rescue and Protect missions in each weekly lesson and run the campaign over a 4-week period – week 4 being 'Mission Complete' and the awards presentation.
Register to take part this summer and we will send further details on how you can claim your 10% awards discount and receive your free Mission IDs and stickers!
Terms and Conditions (Click to Expand)

Swim schools must register for the Summer of Fun between the 30th May 2017 and 7th July 2017 in order to receive their free Mission IDs and stickers on their orders throughout the duration of the event.
Once registered for the Summer of Fun, awards must be ordered by emailing orders@sta.co.uk, providing a contact number so we can call for payment. A discount will not be applied and free Mission IDs and stickers will not be sent with your order if placed via the STA Swim-Shop.
Customers can have a maximum of 1 free Mission ID and 10 mission stickers per Octonauts award purchased.
The campaign ends on 3rd September 2017; any orders placed after this date will be charged at the usual price and won't include Mission IDs and stickers.