Octonauts Summer of Fun
24th July – 4th August 2018
Sound the Octo-Alert, the Summer of Fun With Octonauts Returns!
The Octonauts Summer of Fun is back due to popular demand with its 10 Explore, Rescue, and Protect missions to complete over the 6-week holiday break.
With a free special Octonauts Mission ID booklet to showcase the collection of stickers and missions achieved, your Octo-Cadets will be sure to have a fantastic summer, learning life skills.
So, if you're looking to add something new and exciting to your swimming lessons this summer, join Captain Barnacles and the rest of his crew, as they sweep the nation delivering fun swimming sessions, whilst teaching the importance of water safety!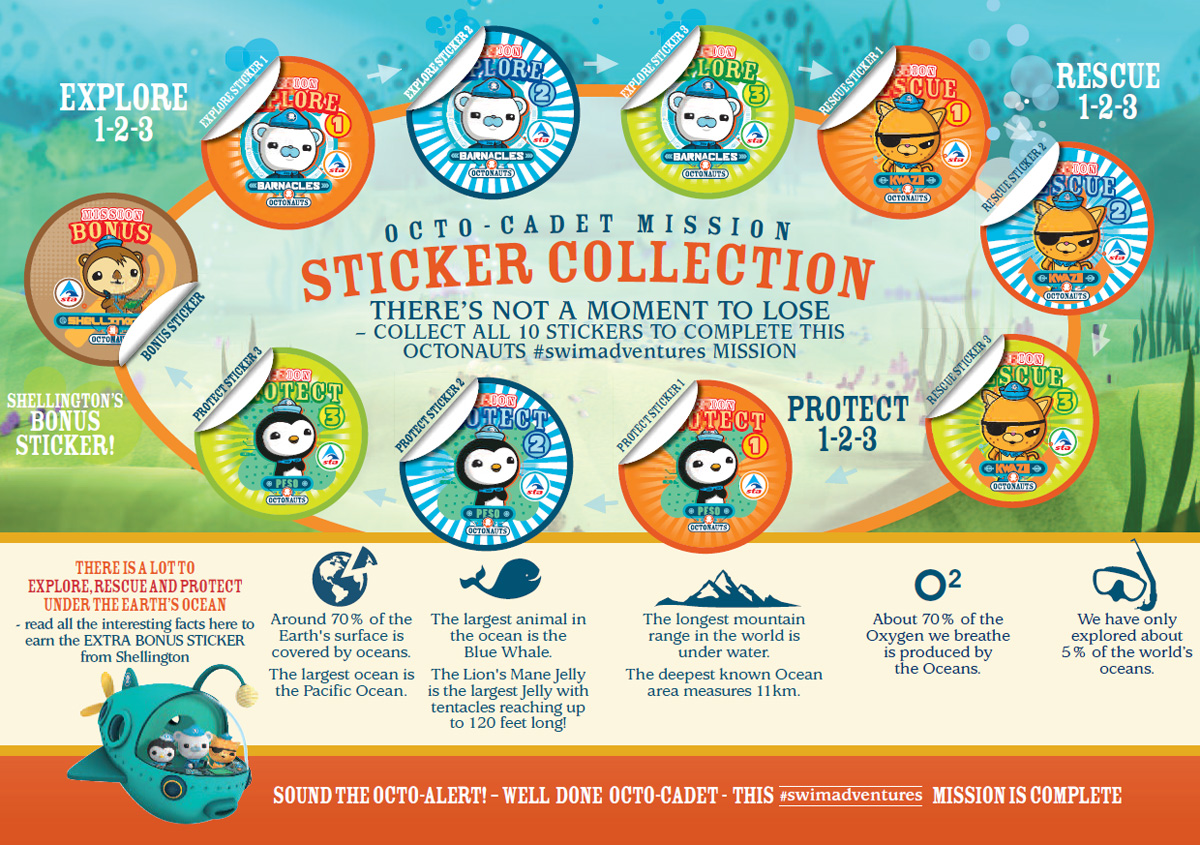 The Missions
There are 9 swimming and water safety related mission ideas for your young Octo-Cadets aged 2-3 years (with adults in the pool) and 4+ years consisting of: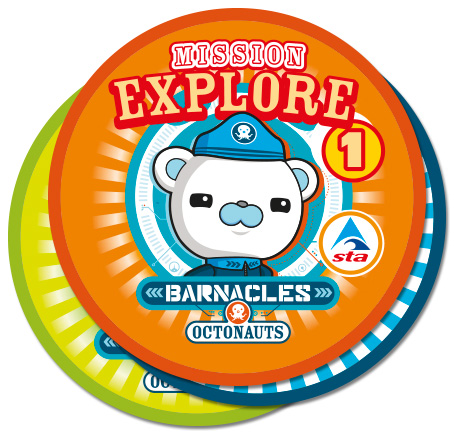 3x Captain Barnacles Explore Missions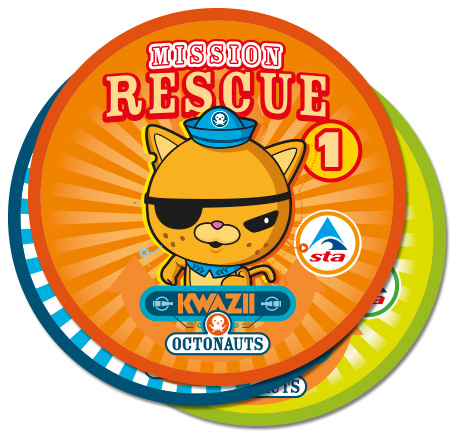 3x Kwazii Rescue Missions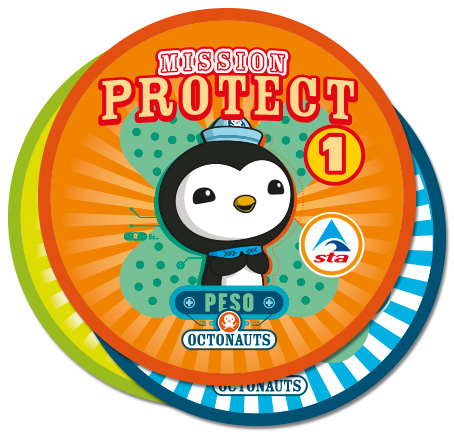 3x Peso Protect Missions
The final bonus mission sticker from Shellington can be awarded for answering a water ocean fact which can be found in the Mission ID.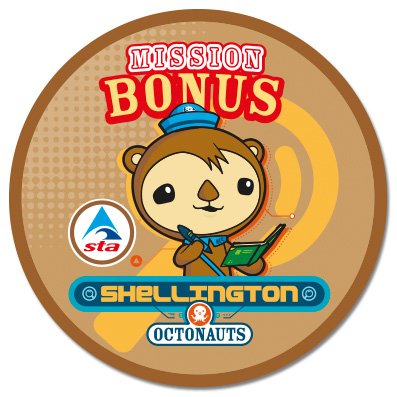 Shellington Bonus Mission
How it Works
Receive Your Order
STA will match the quantity of Summer of Fun Bundles ordered with free mission ID booklets and stickers!
Get Your Digital Resources
STA cadets will email across your digital resources after despatching your order so you can complete your mission!
Mission Complete
As an extra incentive, on completion of the missions, why not celebrate your Octo-Cadets' summer achievements and award them with the Octonauts certificate and badge you've ordered!
Kwazii certificate and badge for completing 3 Explore missions
Captain Barnacles certificate and badge for completing 3 Rescue missions
Peso certificate and badge for completing 3 Protect missions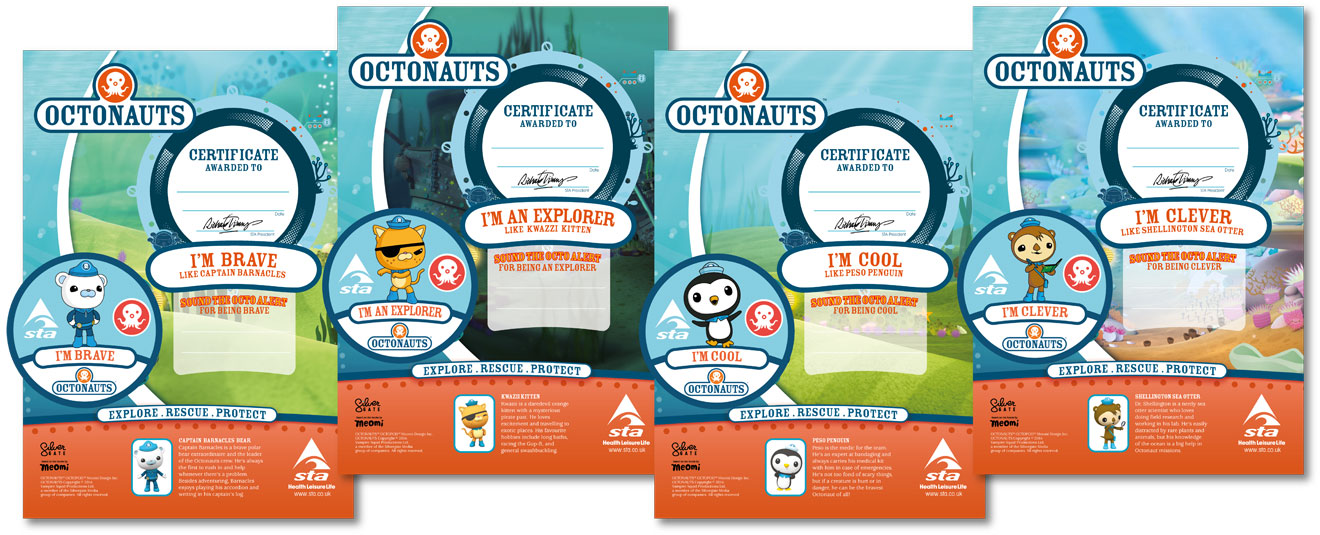 The Octonauts Summer of Fun is completely flexible and can fit around all learn-to-swim lesson programmes. STA is supporting the campaign across the six-week holidays and recommends:
Week 1

Host an Octonauts Pool Party

Weeks 2–4

Aim to achieve 3 different Explore, Rescue and Protect missions in each weekly lesson

Week 5

Focus on the 10th bonus mission

Week 6

Awards presentation
---
Octonauts Pool Party
If that's not all, STA have gathered the Octo-Crew to help produce the UK's biggest pool party on Tuesday 24th July to launch the campaign.
STAnley and his Octonaut friends are calling for all swim schools and Octo-Cadets to get involved and to make it a day to remember.
Get your Octo-Gear ready for your very own pool party!
How to Make an Octo-Splash
If you are interested in hosting your very own Pool Party and being part of a potentially record-breaking day, simply let us know in the registration form. Once you have signed up you will have access to a range of resources to help ensure you create the biggest Octo-Splash. These include:
Marketing Materials
Lesson Plans and Risk Assessment Template
Children's Activities
Water Safety Message Poster
BONUS: The first 50 sign-ups will also receive a limited edition Octo-Splash Pool Party Poster!
There's not a moment to lose!