SPATEX 2022
Tuesday 1st February – 3rd February 2022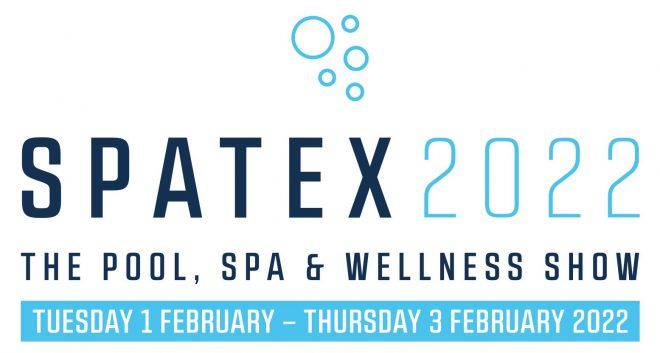 STA will be back at SPATEX, Coventry Building Society Arena on Tuesday 1st February 2022. Four seminars jam packed with information on training and development, maintaining water balance, pool and spa plant maintenance and Health & Safety in plant rooms.
---
What is SPATEX?
The UK's number one international swimming pool and spa exhibition. SPATEX represents all sectors of the wet leisure industry from pools, spas, saunas to hydrotherapy, steam rooms and children's play equipment, in both the domestic and commercial arena.
Register your attendance to STA's seminars here
---
Why Attend?
Receive ½ STA CPD point for attending all conference seminars
Update your knowledge on the industry's latest developments
Fantastic networking opportunities
Meet with Luke Griffiths (STA's Pool Plant Operations Qualification Development manager), Dean Bolton (Swimming Pool Engineer, Co-owner of D.P.Leisure, Tutor and Consultancy Service Provider), Colin Davis (Founder of Pool Training Services) and Robbie Phillips (STA Pool Plant Tutor and Pool Plant Consultant).
---
Schedule
Tuesday 1st February 2022 (Arena 2)
Luke Griffiths – (Qualification Development Manager – Pool Plant)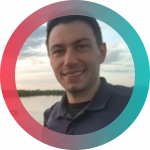 Topic: Training and developing the pool plant team with an STA pool plant qualifications update
Overview: Luke will be discussing how qualifications, training, skills, knowledge, and experience combine to develop competent pool plant operators. To help ensure maintenance tasks are carried out appropriately and maintain safe, clear and hygienic water quality. Followed by an update on STA's Pool Plant Qualifications for 2022.
Bio: Luke is the Qualification Development Manager for Pool Plant at STA (Swimming Teachers Association). Luke's career in sport and leisure started off in lifeguarding where he progressed into management with key responsibility for pool plant operations, running STA Pool Plant courses and offering consultancy services. Luke's goal with the STA is to further strengthen and develop pool plant qualifications, to benefit the learner and the industry.

Dean Bolton – Swimming Pool Engineer, Co-owner of D.P.Leisure, Tutor and Consultancy Service Provider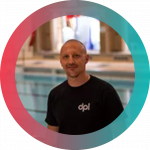 Topic: How planned preventative pool and spa plant maintenance can prevent problems occurring
Overview: Dean uses his vast experience of problem solving at various swimming pools and spas to outline how routine planned preventative pool plant maintenance can provide safe and hygienic water, prevent problems occurring, and ensure the pool and plant operates effectively and efficiently.
Bio: Dean is an STA Brand Ambassador and has been in the Leisure industry for 20 years, working his way through from a Lifeguard, Duty Manager and now a Regional Swimming Pool Engineer for a large Leisure provider managing 12 clubs.
Dean has vast knowledge not only on the Health and Safety aspect of running a pool, but all the way through to pool operations. Dean knows the importance of regular swimming pool preventative maintenance to keep pools safe, effective and above all long lasting. Dean will use his personal experiences to deliver this Seminar and help educate persons responsible for the on-going maintenance of pools.

Colin Davis (Founder of Pool Training Services)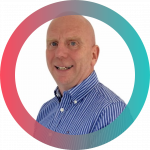 Topic: The importance of maintaining good water balance
Overview: Colin's seminar will focus on the importance of maintaining good water balance. Looking into how to measure and interpret water balance results. What industry guidelines are out there. Source water and chemical selection to compliment water balance. As well as the consequences of getting water balance wrong.
Bio: Colin is the founder of Pool Training Services and has an extensive background in swimming/spa pools with over 25 years of experience in the leisure industry. Prior to this, Colin worked for British Aerospace in a high-end engineering capacity, with his background and experience Colin is considered an expert in swimming pool plant operations and is a member of PWTAG (Pool Water Treatment Advisory Group), the Institute of Swimming Pool Engineers, The Institute of Swimming, and the Water Management Society.
Colin has been involved in the day-to-day management of a large water park and understands the practical difficulties that operators face, he has also been involved in the new build swimming pool and plant design on the back of a worldwide benchmarking exercise of giant waterparks.
Colin uses his expertise to tutor on Swimming Pool Plant courses throughout the UK and has spoken at many prestigious events including the Royal Society of Protection of Health national conference and the World Water Park Association European symposium.
Colin is a Brand Ambassador for the STA and a CIMSPA Educational Partner and Training Provider.

Robbie Phillips (STA Pool Plant Tutor and Pool Plant Consultant)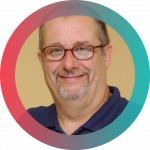 Topic: Health & safety in plant rooms and pools – are we conforming and what are the pit falls?
Overview: With more than 40 years of industry expertise, Robbie will be discussing the common health and safety misconceptions for pools, spa baths, interactive play features, and hot tubs – environments where the recommendations for all are often missed in the context of "Safe Operation". To illustrate, Robbie will also present real-life examples of malpractice and serious events.
Bio: Robbie has over 40 years' senior experience in municipal and private leisure pool management, working in both a contracting and a client capacity.
As a pool plant expert, Robbie works to improve standards in pool plant training and is passionate about creating safe hygienic pool and spa operations.
He also specialises in plant safe operating procedures for interactive play features, a growing area that he knows is high risk in terms of bacterial infection if not carefully designed and operated.

---