STA Mental Health Programme
19th–23rd August 2019
STA is delighted to be partnering with Climbing Out, a charity set up by Kelda Wood, a member of the GB Paracanoe Squad who suffered a serious leg injury impacting her life significantly.
Climbing Out supports individuals who are facing a life-changing injury, illness or trauma by running outdoor activity programmes over 5 days in the stunning Peak District.
Kelda has helped many individuals since setting up the charity, including the Manchester Arena bombing victims, those affected by cancer, physical or mental trauma, bullying, bereavement or abuse, plus transitioning elite athletes.
Climb Out of Mental Health with STA
Taking place between 19th–23rd August, STA's fully-funded Mental Health Programme led by Climbing Out, will focus on personal development through fun and light-hearted sessions from the start to the end of each day, providing tools to help individuals with their mindfulness and mental well-being.
The aim of the programme is to challenge and inspire the individuals taking part, helping them to gain self-belief and confidence.
Activities include climbing, kayaking, gorge scrambling, hill walking and, new this 2019, STA have joined Kelda to introduce elements of swimming and lifesaving techniques into the programme.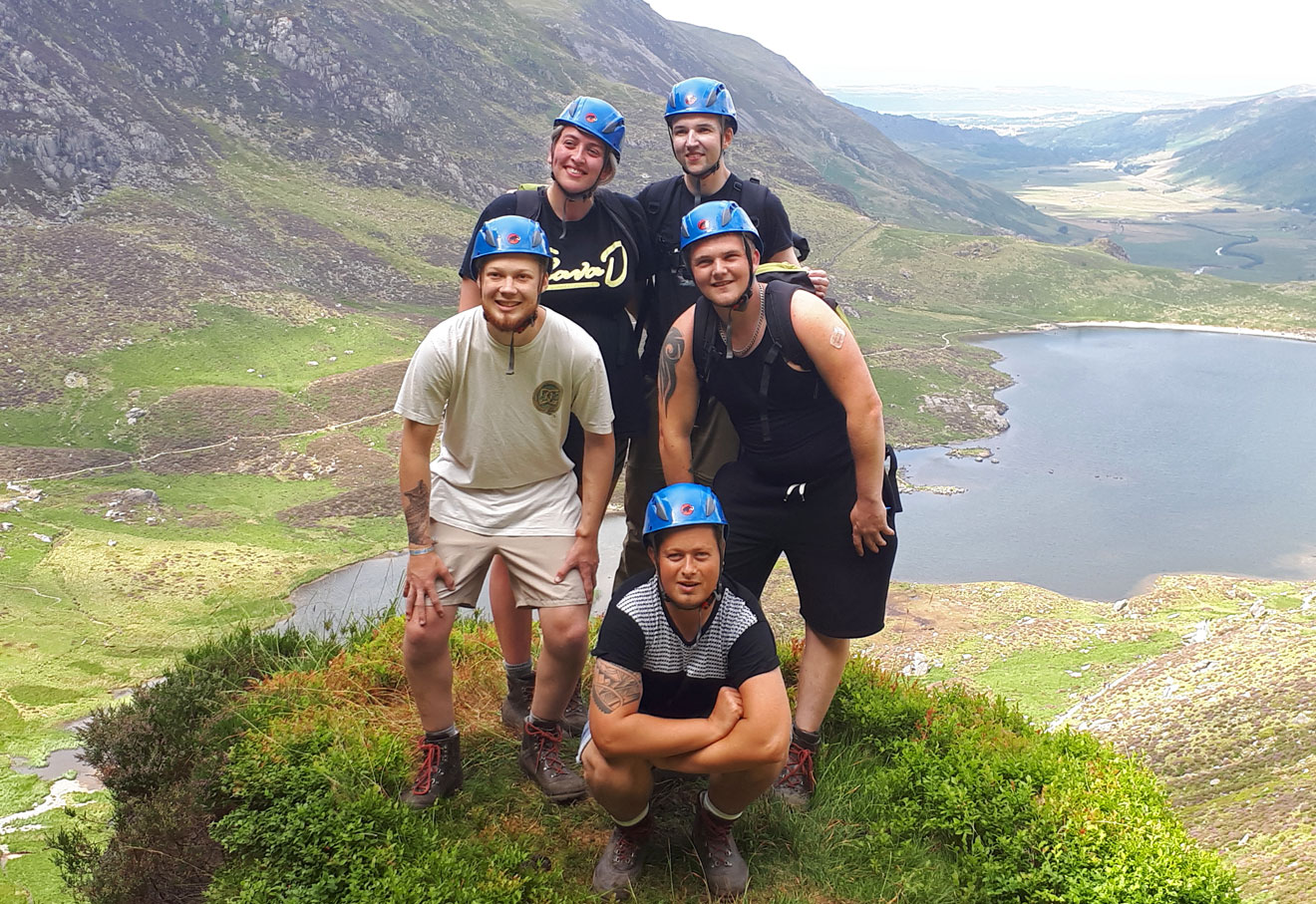 The STA Grant
Creating Sustainable Futures
Following completion of the week, all individuals will be offered a sponsored swimming teaching course and qualification to offer a stepping stone to build a career and to do something rewarding, whilst continuing the journey to build on and sustain a positive mental outlook after the programme.
How to Apply
To apply for the STA Mental Health Programme, please download and complete the submission forms below and return them to marketing@sta.co.uk. With just 12 places available, be sure to submit your completed application by 8th July 2019!
You'll need to meet the following criteria for your application to be considered:
Be between 16–30 years of age
Have been through some form of life-changing injury, illness or trauma—this could include trauma such as bullying, bereavement or abuse, but does not include drug addiction or alcoholism.
Please note that Climbing Out do not provide counselling services. However, if they feel an individual still needs help with whatever issues they've experienced, they will signpost them to the relevant support networks.
---
Terms and Conditions for the Programme

The programme is available to anyone between 16–30 years of age.
Each application is reviewed by STA and Climbing Out. Successful applicants will be notified by the 23rd July 2019.
An individual's place cannot be confirmed until their medical consent form, with a written signature from their doctor and from the individual themself (or from their parent/guardian if they're under 18 years of age), has been received by the deadline date.
The Climbing Out programme is a one-off opportunity and the charity does not fund young people to attend for a second time, except in specific circumstances and with prior agreement. Ongoing support, development and friendship is offered to every individual taking part in the programme through the Climbing Out Club.
If an individual on the waiting list doesn't gain a place, they can be offered a place on another programme if places become available, or can go top of the list for the following year.
Any individual dropping out in under 6 weeks prior to the programme's start must either produce a doctor's note or pay a £50 cancellation charge.
Individuals dropping out can be replaced by participants on the waiting list up to 5 days before the start of the programme if their medical consent form has been received.

Terms and Conditions for the Swimming Teaching Qualification

For each individual, STA will:

Fund the full cost of an STA Level 2 Award in Teaching Swimming qualification, worth approximately £200 per person.
Provide 12 months of STA membership, worth £48 per year.
Candidates must provide confirmation by 31st August 2019 should they wish to take on the fully-funded swimming teaching qualification by emailing marketing@sta.co.uk.
STA will not cover additional expenses such as accommodation, mileage etc.
The course will last for 5 days in a central location.
Dates of the course are to be confirmed.
STA will retain copyright of any images, videos or promotional content related to the fully-funded swimming teaching course.

Individuals will:

Give STA at least 2 weeks' notice if they cannot attend the training course.
Arrange their own transport to the venue and/or accommodation during the course.
Keep privileged information confidential.
Ensure that all social media content is of a professional nature and does not reflect a negative image of STA.
Seek approval before using STA's logos or materials.
Tag STA on any relevant posts on social media.
Be willing to participate in marketing and PR activity prior to, during, and after the course.

Breach of the agreement:

If either party considers that the other party is in breach of a clause or clauses of the agreement, the party should give notice in writing to the other party by letter, fax or email.
The party, who is allegedly in breach of the agreement, shall have 28 days to remedy the alleged breach or satisfy the other party that there is no breach.
If after 28 days, the breach has not been remedied or the parties have failed to meet to resolve the issues, then the complaining party may terminate the agreement by giving notice in writing to the other party.

Terms of the agreement:

The agreement will terminate on 30th November 2019.
4.2 The agreement can be terminated early in the following situations:

There are insufficient numbers or interest to allow for the course to continue.