STA Team Up With Water Fitness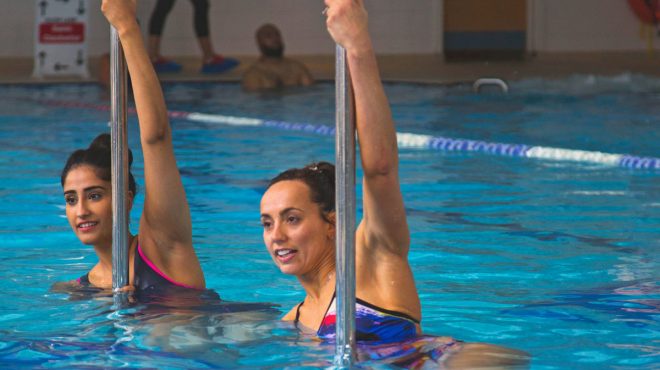 At LIW 2016, STA will unveil details of an exciting new affiliation with Water Fitness, a leading aquatic training company.
STA has teamed up with Water Fitness to officially endorse their range of aquatic fitness CPDs, which include master classes and workshops in teaching exercises like Pilates, Yoga, Cycling and Circuits in the water.
For STA's current Aquacise instructors and tutors, this provides a great opportunity for them to diversify their teaching programmes and expand their training portfolio. Ultimately, bring the latest and most popular land-based fitness activities into the swimming pool.
The Water Fitness CPD courses, which start from just £49, include Hydro Pole, Hydro Jump, Hydro Fighter, Hydro Circuits, Hydrolates, Hydrorider and Aqua Ante-Natal – plus many more.
Claire Brisbourne, STA's Operations Director, said: Water Fitness offers a wide range of modern aquatic CPDs and by endorsing them we are extending the opportunity for our current Aquacise instructors to teach fun new water-based exercises.
This is important for the leisure industry too, in terms of changing perceptions about aquatic exercise, added Claire.
Exercising in the water is a fantastic way to get fit as well as stay fit – the unique physical properties of water provide the ideal exercise environment for people of all ages and abilities. By working alongside Water Fitness we can now provide our Aquacise instructors, accredited CPD programmes in line with the latest fitness trends and in turn entice more people to get active in the water – and have fun.
Conversely, by instructors increasing the variety of aquatic sessions they can teach in leisure facilities, operators too can benefit from the extra pool revenue this will create. It's a win-win. said Claire.
For further information, check out the full range of CPDs available or visit STA at Leisure Industry Week.