Industry Gives STA's New Pool Plant Qualification the Green Light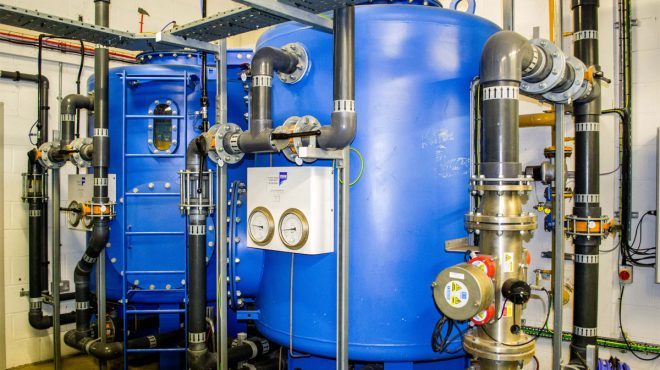 This month STA has launched a new Pool Plant Operations qualification, which will provide the industry with a more user-friendly, robust and technically advanced syllabus. Covering all aspects of running a modern pool, spa or interactive water feature plant, the content also follows PWTAG guidelines and the new National Occupational Standard SKA PPO1.
STA has spent the last year consulting with industry groups to develop the new Level 3 Pool Plant Operations qualification to ensure it is fit-for-purpose and relevant to the industry and all different pool types – from sports and leisure centres to hotels, spas, lidos and interactive water features.
Luke Griffiths MCIMSPA, STA's Technical Manager for Pool Plant explains: Today's commercial swimming pools come in a variety of forms, shapes and sizes, with all having a diverse range of uses and users, and we wanted the qualification's new syllabus to reflect this. By working with and listening to STA tutors, pool operators, health professionals, regulators and professional groups involved in the health and safety management of swimming pools, we have created all-encompassing content and learning outcomes.
The units covered in the syllabus include principles of healthy and hygienic pool water; principles of water testing; principles of disinfection, pool chemistry and dosing in pool plant operations; principles of mechanical pool plant operations; swimming pool heating, ventilation and energy efficiency; management practices and health and safety in pool plant operations.
Robbie Phillips, STA's lead pool plant tutor adds: Ultimately our aim is to make sure pool plant operators are appropriately trained and qualified to manage hygienically safe facilities. Having consulted with the industry we have gained valuable insight and feedback, and we are confident that the new qualification covers all elements of modern pool and spa operations in a practical, learner-friendly way.
Andy Rudkin, an STA pool plant tutor said: I have been teaching pool plant for a few years now and have seen a few changes with regards to the content and structure of the course, but I must say this latest has resulted in the best course yet! The content is more relevant, the structure more flowing, and the manuals themselves are far more learner friendly. It was a pleasure to teach, and I'm looking forward to my next course in a few weeks' time – well done STA!