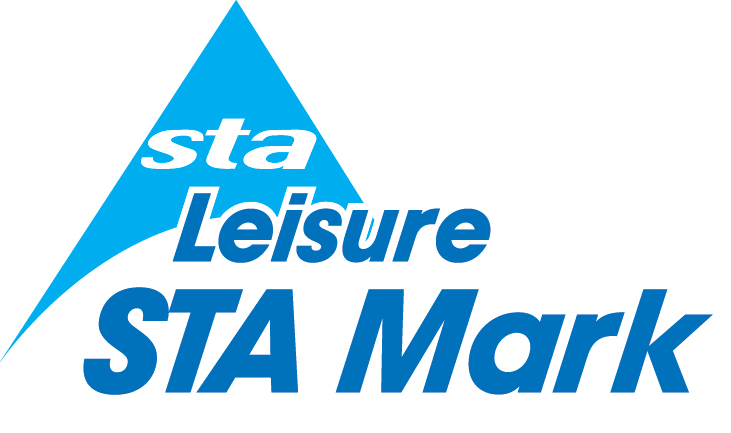 The definitive mark of excellence for swim school businesses and swimming pool operators, STAmark was originally developed to provide greater clarity of standards within the leisure industry for the operation of both public and private swim schools.
Re-launched in 2014, STAmark aims to provide a standardised level of accreditation that organisations can work to that demonstrates prestige in the key areas of running a swim school or leisure facility. STAmark accreditation acts as a symbolisation of excellent standards and operational provision to swimmers.
Specification
STAmark is a programme that is largely web-based, reducing cumbersome paperwork that can take managers away from the front line. Tiered from Bronze up to Gold, accredited organisations demonstrate levels of competence in the provision of swimming lessons and swimming pool operation according to industry standards and best practice.
Bronze
Silver
Gold
Self-assessed
Complete any unit
Externally assessed
Complete at least one B Unit
Self-assessed
Complete at least one A Unit
These awards contain a number of option units; these are split into two levels.
A Units For Gold Accreditation
B Units For Silver Accreditation
Swim School Accreditation
Swimming Pool Accreditation
Safety Audit
Baby Safe Pool
Eco-Friendly Facility
The Bronze award consists of the completion of any unit via an online self-assessment. The Silver award is achieved by completing at least one B unit. To achieve the Gold award a minimum of one A unit must be undertaken. Both Silver and Gold awards start with the online assessment that would be completed under the Bronze level, and then lead on to an external assessment by an STA industry expert to ensure the organisation is meeting the required assessment criteria.
Once the STAmark award has been achieved the organisation will receive a completion certificate and in addition will be featured on the STA Search facility. Potential pool users will be able to look up local pools that have been accredited with this mark of excellence, demonstrating compliance under the specific units.
An optional STAmark plaque is available to purchase upon successful accreditation.
For more information or to apply, please contact us.
Find STAmark Accredited Pools