This year, we are back face-to-face, and our 2022 pool plant speakers will be sharing their expertise on the latest topical issues, including energy efficiency and decarbonisation, chemical dosing, water testing, chemical safety, and training. We hope you will join us back 'in person' after two years away on Friday 28th October for a day of pool plant learning, face-to-face networking and exclusive show offers from our exhibitors.
---
Andrew Gaffey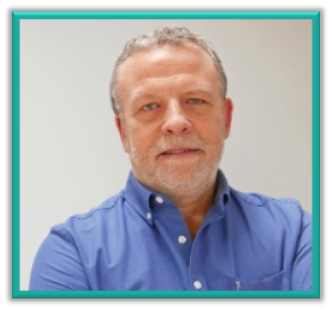 Pool water treatment consultant with 38 years' experience in the industry. Andrew is an STA Pool Plant Tutor, a member of the Institute of Swimming Pool Engineers, the Water Management Society, and the Pool Water Treatment Advisory Group (PWTAG).
Seminar: Electrochlorination: On-site hypochlorite generation in commercial swimming pools.

Electro-chlorination (or electrolytic chlorination) has grown in popularity with large and small commercial pool operators over the last decade, and this year's chlorine crisis has seen some pool operators and water companies taking swift action to secure their chlorine supplies using this technology. Electro-chlorination is used throughout various industries in different ways, and for many pool managers and operators it remains a subject which is not well understood, or at least complicated by options. What is electro-chlorination and why is it used? What types of systems are best suited to commercial pools? What are the operational and environmental benefits of using this technology? These are just some of the questions that will be addressed in this presentation, designed to give pool operators a good understanding of the technology and methods available, and the considerations needed for it to be successfully deployed in their pools.
---
Colin Day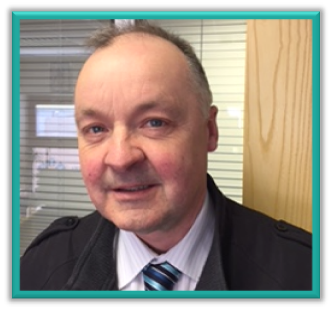 Colin Day has over 30 years' experience in the water analysis market with 15 of these being at Lovibond Tintometer, specialising in the leisure and environmental markets. With a degree in Biology and a council member, fellow and former President of ISPE (Institute of Swimming Pool Engineers), Colin is more than qualified to talk on all good practices in water testing. He is also a member of the PWTAG Council. Colin's main role within the company is helping customers with their water testing queries, discussing their needs and advising which test system would be best for them. Should problems occur, he also helps out with trouble shooting though this is, naturally, a very small part of his responsibilities.
Seminar: Water Testing & Turbidity Update

The talk will focus on the latest water testing information including some of the more unusual parameters. There will be a detailed look at turbidity, what it is, how it is measured and why it is becoming more important to today's pool operator and why taking readings should be considered.
---
Neil Bland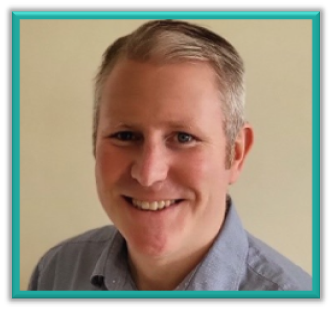 Neil has worked in the energy industry for over 20 years and has vast experience of energy projects in all types of retail, public sector, commercial and industrial buildings. Notable blue-chip businesses he has worked directly for include the University of Manchester, Tesco, Centrica and Viridor. He has also worked as a consultant to many companies such as Sainsbury's, Pret a Manger, Prezzo and various NHS Trusts. As well as energy reduction projects, Neil has also run an energy procurement consultancy team, data analytics teams and maintenance teams.
---
Kate McKnight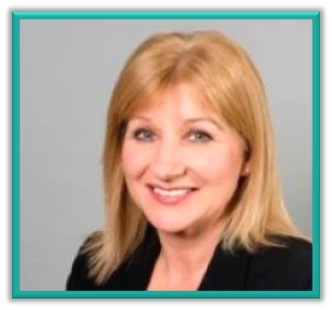 Myrtha Pools & Wellness. Since September 2020, Kate has been building and strengthening valuable business relationships with key players within the leisure and sports industry. Delivering superior solutions across all market segments covering competition, hospitality and leisure. Since 1961, Myrtha has been the brand of choice for all the aquatic facilities where performance, quality and stunning designs have been a focus.
---
Colin Davis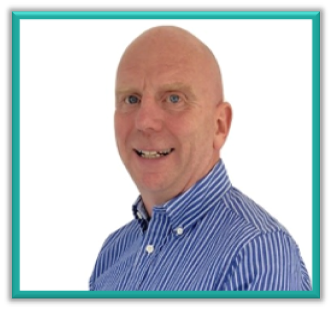 Colin has an extensive background in swimming/spa pools with over 25 years of experience in the leisure industry. Prior to this, Colin worked for British Aerospace in a high-end engineering capacity, with his background and experience Colin is considered an expert in swimming pool plant operations and is a member of PWTAG (Pool Water Treatment Advisory Group) as well as the Institute of Swimming Pool Engineers.
Seminar: Chemical Safety and Storage

Incompatible chemicals and why things go wrong:

Chemicals used in Swimming / Spa pool systems
Chemical dosing systems – automatic and manual
Storage and separation of chemicals
Understanding the law
PWTAG Guidelines
Control measures to reduce the potential risk
What to do in the event of a spillage
---
Robbie Phillips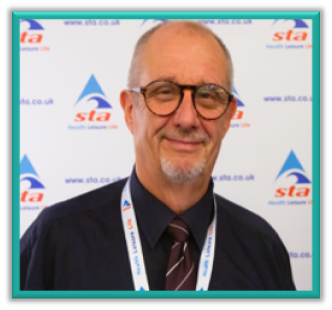 Robbie Phillips has over 40 years' senior experience in municipal and private leisure pool management, working in both a contracting and a client capacity. As a pool plant expert, Robbie works to improve standards in pool plant training and is passionate about creating safe hygienic pool and spa operations. He also specialises in plant safe operating procedures for interactive play features, a growing area that he knows is high risk in terms of bacterial infection if not carefully designed and operated.
Seminar: Bacterial risk considerations for facilities generating aerosols Including: Spa baths, Hot tubs, Interactive Water Features and Spray Features in Pools

The seminar will deal with the threat of serious infections generated by these facilities due to the ideal conditions for microbial growth of pathogens. It also provides an insight into the critical growth of biofilms and how this colonisation commences expansion and creates a high-risk environment. Potential infections include not only Legionella, but also, other lung and skin infections. It also presents Swansea University information in relation to this area of concern. There has been a massive growth of "Hot Tubs" in the business setting which require robust risk assessments and controls by competent persons. This in turn leads on to careful conformation to HSE recommendations. A vital update for key operators, contractors, and designers.
---
Luke Griffiths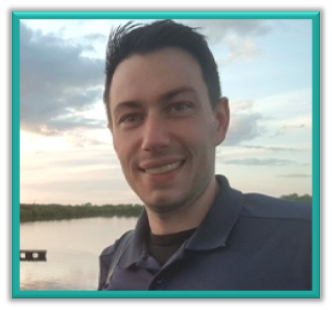 Luke is STA's pool plant lead with a career in sport and leisure operations spanning over 20 years. Starting as a lifeguard where he progressed into management with key responsibility for pool plant and running STA Pool Plant courses. Luke is at the forefront of all things pool plant related for the STA. Managing and developing STA's suite of pool plant qualifications; answering technical questions from members and tutors; tutor training; writing technical articles; consulting with key pool plant stakeholders; event organisation and marketing campaigns. Luke's goal with the STA is to improve pool plant safety for the industry, assisting in providing a safe environment for children to learn to swim and for people to enjoy water safely.
---
---
Meet the Exhibitors