PAW PATROL® Swimming Awards Now Available!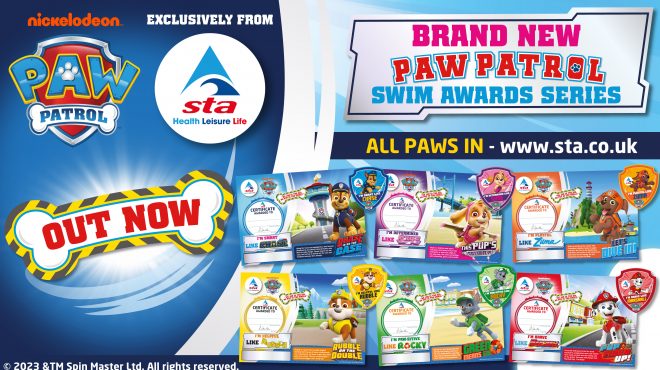 As announced in February, STA is diving into a whole new world of adventures with PAW Patrol®, one of the world's biggest animated series shows and the #1 preschool brand globally; and to mark the UK premier of PAW Patrol "Aqua Pups" on Nickelodeon™ this week, we can reveal our brand-new PAW Patrol branded swimming awards series for children of all abilities, including those with additional needs and disabilities, aged from 2 years.
This new collectible range of swimming awards, which are exclusive to STA, feature the six main pups from PAW Patrol – Chase, Marshall, Rubble, Skye, Zuma, and Rocky – with each focusing on one of the pup's characteristics and their individual catch phrases from the TV show.
click here to view our paw patrol range
The themes have been inspired by PAW Patrol's values of "empowering little kids to believe they can do big things" – I'm Smart like Chase, I'm Brave like Marshall, I'm Helpful like Rubble, I'm Determined like Skye, I'm Playful like Zuma and I'm PAW-sitive Like Rocky – and are supported by official PAW Patrol branded certificates and a contrasting shield-shaped woven badge (to reflect the shield on each of the pup's collars) which are available now via the STA Swim-Shop.
This flexibility of this rewards-based scheme, also means the certificates can be awarded multiple times to reward children for specific single achievements and milestones (or the teacher's own choice), all while giving them the opportunity to collect all six PAW Patrol awards.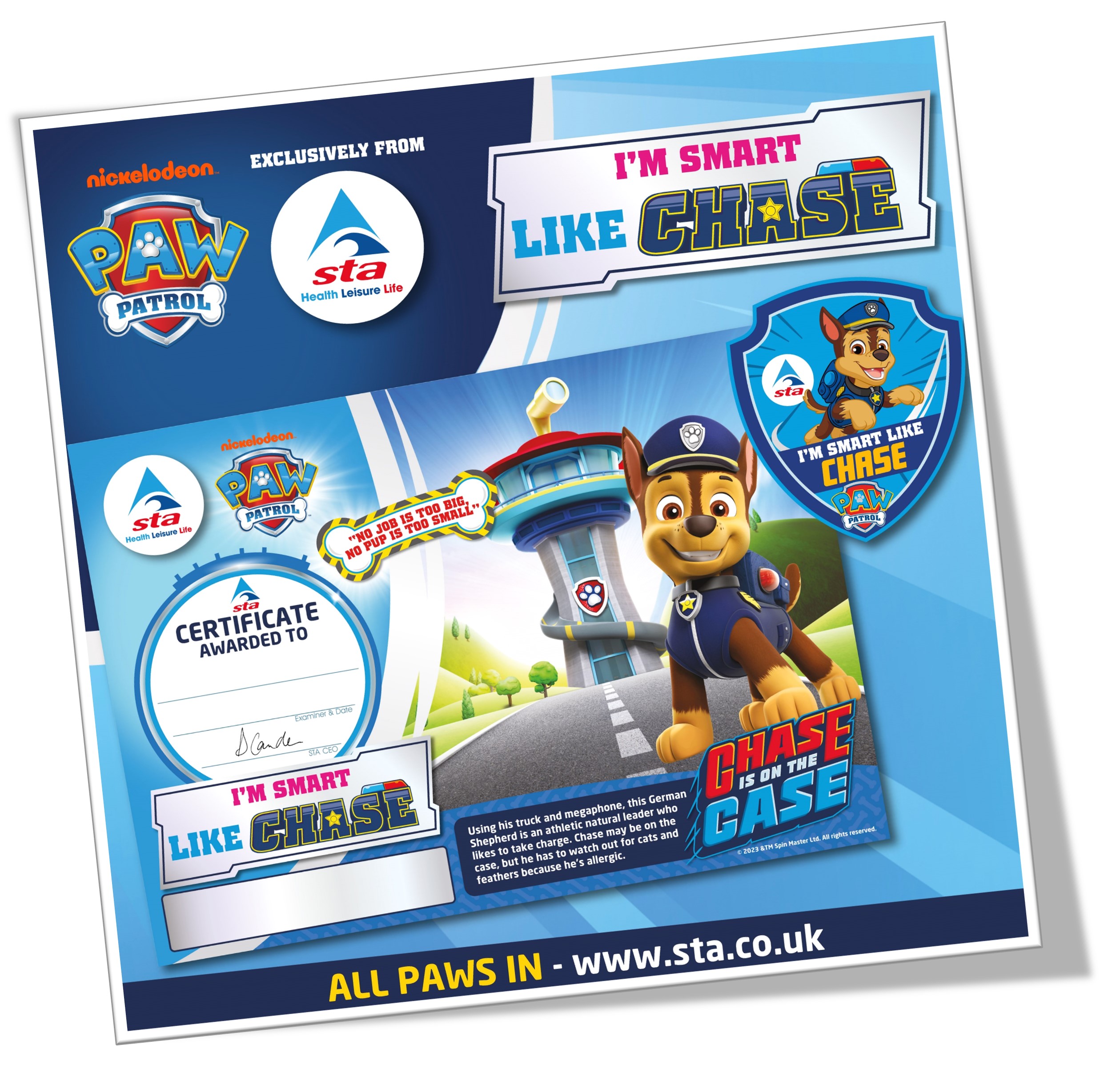 For example, with Chase, a German Shepherd who is an athletic natural leader that likes to take charge, teachers can reward this certificate to youngsters who have been 'Smart Like Chase' in their swimming lessons. The skills list for each of the pup's awards are endless and are not age or ability restrictive, making them a great way to keep learners of all swimming levels motivated. In support of this, STA has also created a free downloadable PAW Patrol Teachers Resource Pack.
---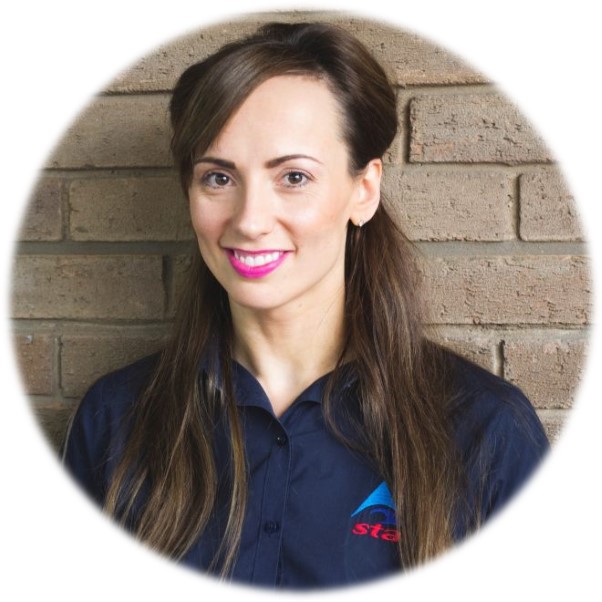 Zoe Cooper, STA's Commercial Director, said "This is one of STA's biggest brand partnerships to date and after months of development, the team is super excited to reveal the exclusive new PAW Patrol swimming certificates and badges today – they look PAW-mazing in real life, especially the cute shield-shaped badges, and we've also created posters, a digital marketing pack and promotional materials to help swim schools promote the programme."
---
"We can also exclusively reveal that the PAW Patrol swim series features a seventh PAW-some award – a Special Edition Aqua Pups branded certificate and badge, which is supported with its own children's activity pack."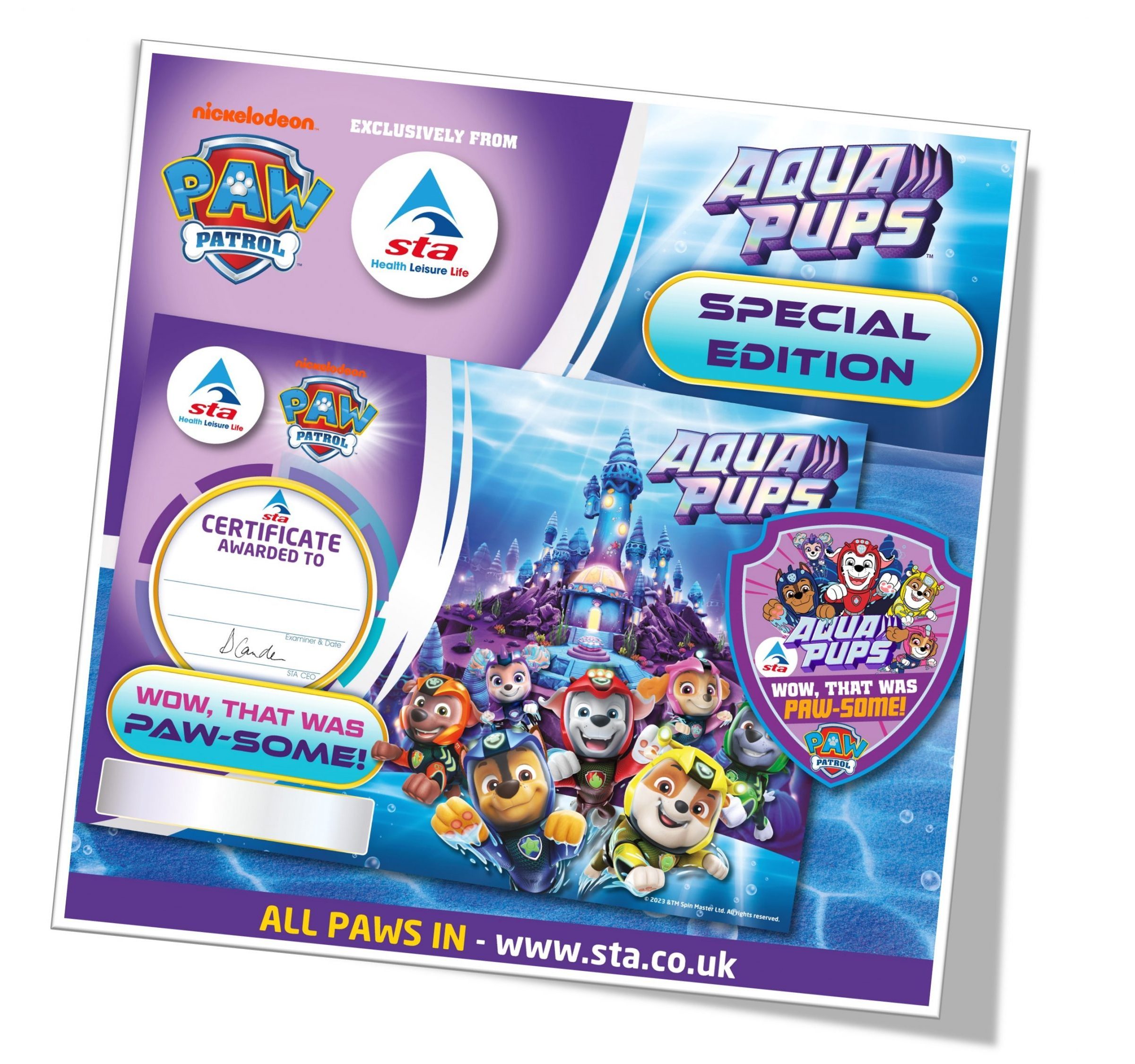 ---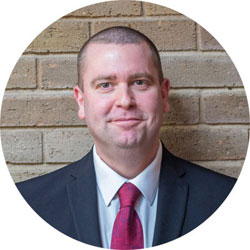 Dave Candler, STA's CEO added: "Motivating young swimmers in their lessons is an essential part of the learning process, which is why we've created this new rewards-based awards series – and we know from the overwhelming reaction we've received so far from swimming teachers and parents, that children cannot wait to be awarded official swimming certificates with their favourite PAW Patrol characters on them."
"As a team, we also love the empowering ethos behind the PAW Patrol brand and the positivity of the inclusive messages portrayed by the pups, who say "no job is too big, no pup is too small" – this ties perfectly with the message we want to give children of all abilities, to help motivate them in a swimming lesson environment and reward them for their individual endeavours, no matter how big or small they may be," said Dave.
---
Venetia Davie, Vice President, Consumer Products, UK & Ireland at Paramount said:
"We are thrilled to be partnering with the STA as we continue to celebrate 10 years of PAW Patrol. We hope the all-new PAW Patrol inspired swimming awards will encourage, develop and reward young swimmers from all backgrounds as well as helping them to build water confidence that lasts a lifetime."
---
click here to view our paw patrol range
---
As part of this 3-year partnership, STA also has more PAW-SOME projects planned to coincide with the upcoming film PAW Patrol: The Mighty Movie and the brand's 10th anniversary!