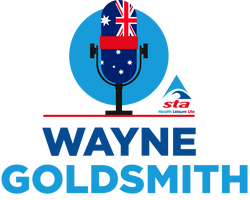 Multi-award-winning Australian sports coach' Wayne Goldsmith has exclusively teamed up with STA to launch a new Aquatic-themed podcast.
Wayne has worked directly with Olympic champions, professional teams and winning coaches across the globe for the last 30 years, and through the podcast, he will be sharing his expertise across all areas of teaching, coaching and leadership.
Further Resources:
Soft Skills of Swimming Coaching Online Course
Wayne's Amazon Book Store
Episodes
New episodes released regularly!
Live Podcasts Coming Soon!