With thousands of pupils taking part in school swimming every year, it is vital for delivery to be at the highest standards.
STA are delighted to announce the launch of their very own free School Swimming Academy Programme to ensure the quality of learning and progression remain at the forefront of every swimming lesson.
With many pupils leaving school having not learned to swim at least 25 metres unaided, STA have created this programme to encourage skill development and enjoyment of the water, with the hope to increase the number of pupils leaving school with water confidence and water safety awareness.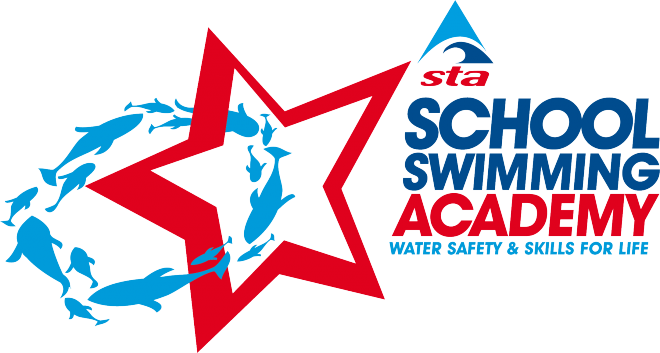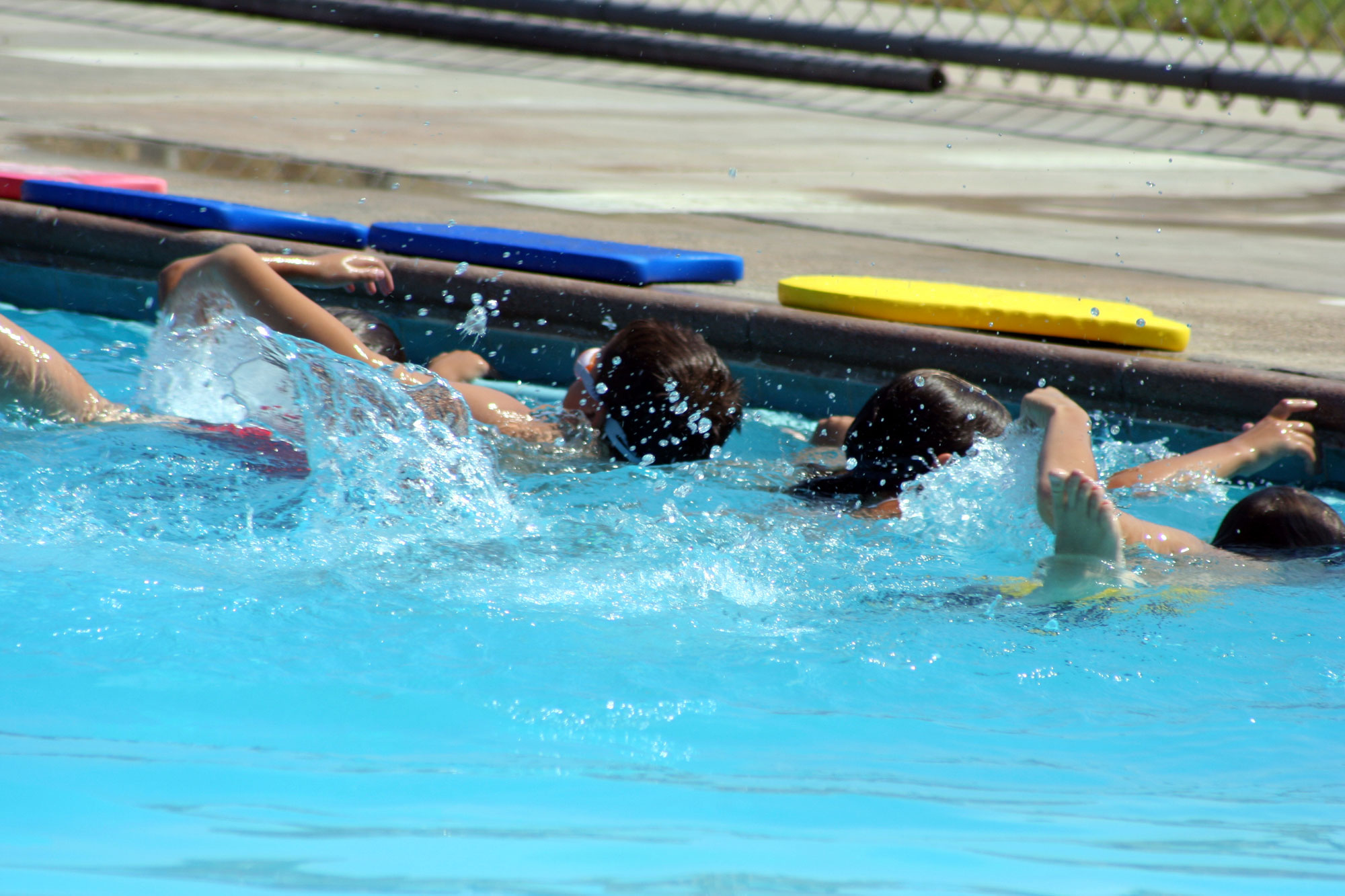 Created to provide all pupils with a first class swimming education
Why choose the STA School Swimming Academy Programme?
Specifically designed for primary school aged pupils, STA's new programme meets National Curriculum requirements for strokes and distances, whilst also ensuring pupils develop water confidence, key lifesaving and water safety skills.
The programme encourages pupils to surpass the National Curriculum standard of 25m (Award 5) and are given the opportunity to develop their skills further through awards 6-8.
Once each award has been achieved, pupils are rewarded with colourful, School Swimming Academy branded certificates which do not conflict with other awards they may receive in lessons outside of school.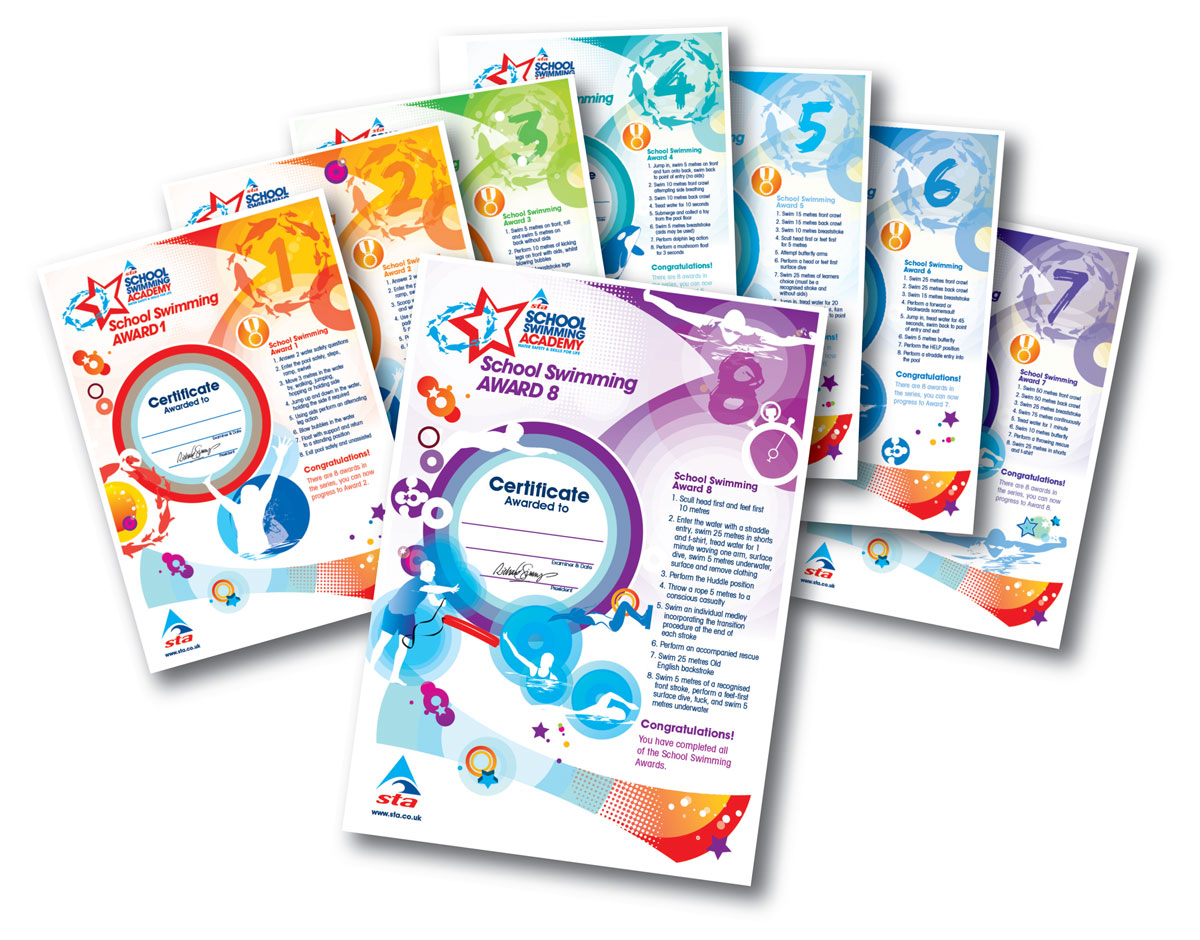 What resources are available?
A range of resources are available to support the programme which are available to download free from STA Online!
Free downloadable manual with branded award certificates, water safety and skill-based lesson plans, schemes of work, assessment standards, games ideas and disability awareness – all available to download from STA Online! A physical copy of the manual is also available to purchase from the STA Swim-Shop for £15.
Available templates for organisational aspects including assessments, registers and a site-specific document for providers – free on STA Online.
Free online CPD offering an overview of the programme, focusing on assessment standards.
Who can teach and assess the STA School Swimming Academy Programme?
If you are a school teacher, or a qualified swimming teacher who holds the STA Level 2 Award in Swimming Teaching*, you can begin delivering the School Swimming Academy Programme straight away!
If you would like to teach the programme but do not hold a relevant qualification, a School Teachers Foundation Certificate seminar can be attended, a specific teaching seminar for school teachers delivering school swimming lessons. Click here to find seminars available in your area.
School teachers have prior knowledge and experience of teaching and planning lessons; therefore this certificate is designed to enable teachers to deliver National Curriculum school swimming lessons. STA understands that every school's needs are different and have designed this certificate to provide schools with the opportunity to train their staff with a tailor-made course to suit them.
To get started delivering the programme, log in to your STA Online account today to download the free School Swimming Academy Programme manual and resources! If you don't have an account with us on STA Online, you can register by clicking here.
* Or acceptable equivalent, or higher qualification. For further information please contact us.