AYE-AYE CAPTAIN! STA Goes Live with New SpongeBob SquarePants Swim Awards Series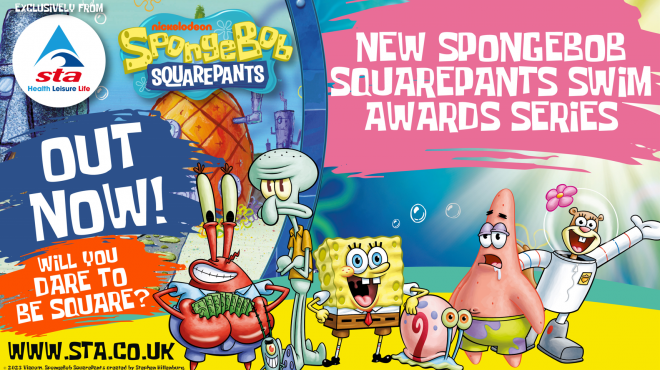 Following the launch of PAW Patrol and Baby Shark branded swim awards, STA is excited to launch the final part of its swim awards trilogy with Paramount and Nickelodeon – an exclusive new SpongeBob SquarePants swim awards series.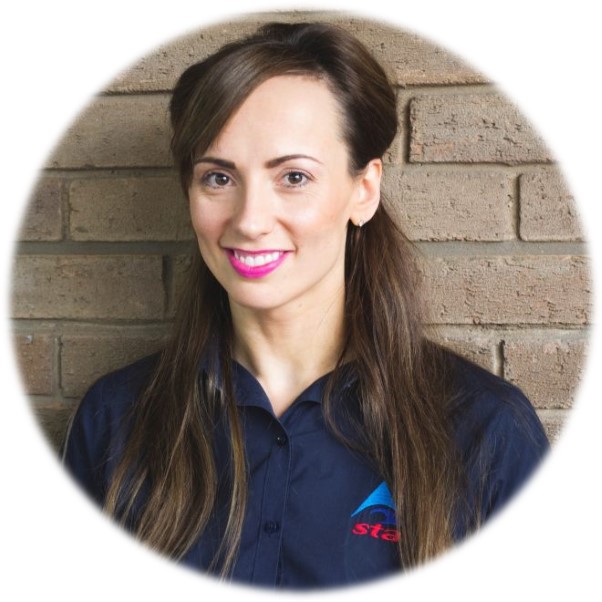 Zoe Cooper, STA's Commercial Director said: "We know that rewarding swimmers of all ages and abilities while they are learning to swim is vital to help keep them motivated through the levels, which is why we partnered with Paramount to create this trilogy of swimming awards so that they will appeal to everyone aged from 0 months to 106 years."
"We have developed Baby Shark for the tiny ones, PAW Patrol for younger ones, and now we have our SpongeBob SquarePants swim awards series, which has been created to appeal to literally everyone, of any age, who loves this iconic show."
---
The collectible range of SpongeBob SquarePants swim awards feature the six main characters from the TV show – SpongeBob, Patrick Star, Gary the Snail, Squidward, Sandy Cheeks and Mr Krabs – and ALL are branded 'DARE TO BE SQUARE'.
---
Each is supported with an official SpongeBob SquarePants branded certificate and a contrasting square-shaped woven badge, which are exclusive to STA.
In line with the other awards, the SpongeBob SquarePants 'Dare to be Square' swimming awards series have no specific learning outcomes, which gives swimming teachers and coaches the opportunity and freedom, to reward important milestones and achievements – and it's not exclusive to learn to swim," confirmed Zoe.
"Such is the wide appeal of SpongeBob; these awards are all encompassing and can be used in any learn to swim programme, and by schools to support school swimming lessons, open water swimming coaches, swim clubs – in fact any aquatic sports activity, from diving to water polo, and artistic swimming," said Zoe.
In support of the SpongeBob SquarePants swim awards, STA has also created a comprehensive teacher's resource pack that illustrates and provides examples of all the different ways the awards can be used. There is also a digital marketing pack, which is free for STA members to download from the STA Swim Shop.
"We are thrilled, and very excited to have secured the opportunity to work with Paramount on the creation of all these STA-unique awards, so that swim schools in the UK can benefit from these three powerhouse brands and offer their customers official swim awards that feature some of TV's most popular characters.
In fact, the Guinness Book of Records state that SpongeBob SquarePants is officially the most in-demand children's TV show in the world – it's 47 times more popular than the average TV show." confirmed Zoe.