STA believes all young people should have access to first aid training. To help reach this goal STA has developed the Junior Medic Programme; ensuring the teaching of vital lifesaving techniques.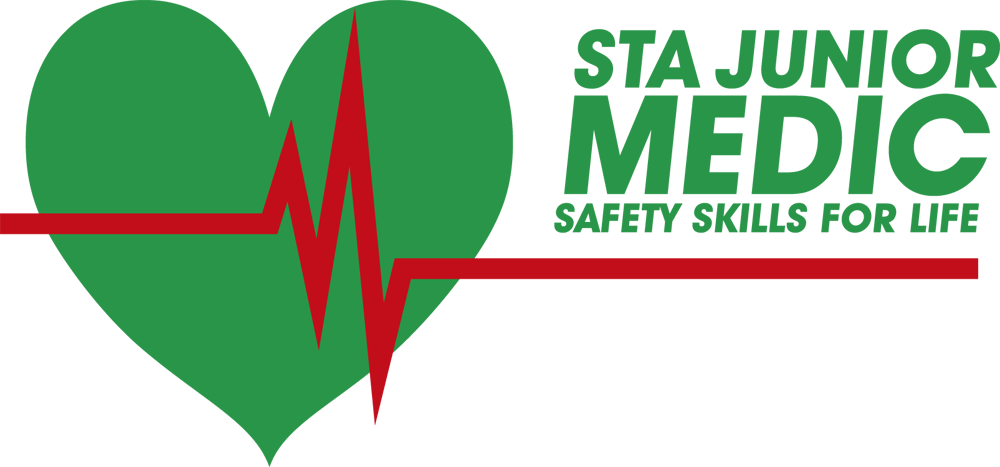 The Junior Medic Programme is a comprehensive course aimed at children aged 8+ years, which covers such issues as what to do if someone has a sprain, broken a bone, has an asthma attack, heart attack or suffers cuts and grazes.
This a great opportunity to reach out to the community and help save lives.
Why choose the Junior Medic Programme?
The Junior Medic Programme can be used as a standalone programme enabling it to be delivered in schools, holiday clubs, community groups and as an additional activity for swim schools.
Within the Junior Lifeguard Programme there are two levels of Junior Medic Awards – First Aid and Resus. Each level contains 2 awards, which can be gained over a period of sessions or as part of an end of course test.
There are no set hours in which to complete the awards and no minimum age requirements as the instructors assess all elements on competency. This highly flexible approach put you in control of how best to run the course.
Buy your manual today for just £10!
Who can deliver the programme?
If you are qualified in Emergency First Aid at Work, First Aid at Work or Pool Lifeguard then this is something you could teach under your qualification.
Please note: Attending the Junior Lifeguard CPD will up-skill you to deliver the aquatic programme and Junior Medic.