STA Launches New Swimming Academy in Tewkesbury
Hundreds of youngsters across Tewkesbury are set to benefit from a new swim academy programme after a new partnership was agreed between Cascades Swim School, Tewkesbury Borough Council and STA.
The new STA Cascades Swim Academy, which runs at Cascades Leisure Centre, aims to:
Raise standards of swim teaching
Introduce one common teaching system and a standardised programme for swimming lessons
Establish a single pricing structure for swim lessons.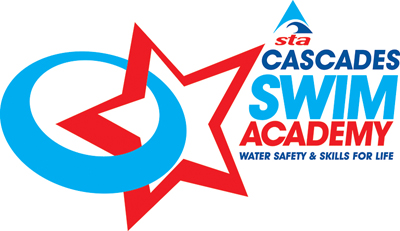 The programme, which launched in January, sees the swim school being rebranded as an STA Swim Academy. This follows similar models that STA runs in pools across the country, and is designed to not only improve the provision of swimming through STA's International Learn to Swim Programme (ILSP), but also enable swim teachers to access an internationally recognised training programme to enhance their skills and qualifications. STA's swimming teaching qualifications sit on the National Qualification and Credit Framework at Level 2 with Ofqual.
As an added bonus, anyone enrolled into the swim academy programme will be able to swim for free in public sessions, will receive a free 16-page success tracker, which enables parents to track their child's swimming progress, and a branded swimming hat.
Tewkesbury Borough Council's Lead Member for Safer, Stronger and Healthier Communities, Councillor Claire Wright, said: "We are very pleased to be able to introduce this new swim academy to the young people of Tewkesbury Borough. We want to provide our swimmers with the highest level of swim teaching available, and Cascades Swim Academy allows us to do that. Swimmers will be able to enjoy improved swimming lessons with more fun and progression – and the added bonus of being able to swim for free in public sessions."
Roger Millward, Chief Executive of STA, said: "This is a tried and tested Academy model that has worked very well in many local authority run pools across the country. It means they will be able to deliver a cost-effective, top level service consisting of a programme of high quality teaching for all ages. This will benefit everyone, without compromise."
"Learning how to swim is absolutely crucial and we hope that through this partnership, everyone within the catchment area of the Cascades Swim Academy, from babies to adults, has the opportunity to learn this life skill."