STA Partners with ICON TRAINING to Deliver Aquatic Apprenticeships
STA has announced a new partnership with ICON TRAINING, which will see the leading training provider deliver government-funded apprenticeships that exclusively incorporate STA's swimming teaching qualifications.
ICON TRAINING, the top provider of apprenticeship training to the leisure industry, will work exclusively with STA to offer a Level 2 Aquatics training package.
The organisations hope the flagship apprentice scheme will help to address the shortage of aquatic personnel in the UK leisure industry in a way that is not only cost-effective, but also ensures that these potential leaders of the future have the basic practical skills and theory they need to help them start developing their career paths.
Andy Dent, Head of Operations at ICON TRAINING, explains: "In the leisure industry, there is a real need for aquatics apprenticeship training to bridge staff shortages and because of the huge benefits they provide.
"When we had the funding opportunity to create an aquatics apprenticeship we chose to work exclusively with STA.
"This is because we recognised that all of its qualifications are of extremely high quality and that the swimming teaching qualifications have a higher level of teaching content than other providers. In addition, all apprentices who successfully complete these courses will hold qualifications that are accredited by the Government's Qualifications and Credit Framework (QCF) and recognised by SkillsActive's new RAPs framework."
Level 2 Aquatics apprentices will gain a certificate in swimming teaching and safeguarding, with the programme duration being a minimum of 12 months.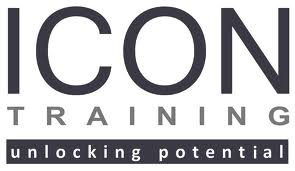 Roger Millward, CEO of STA, said leisure employers are relying on quality apprenticeships more than ever as a way of reducing staff turnover, plugging skills gaps and talent-spotting young professionals.
But it is vital that the qualifications are high quality to ensure apprentices gain the broad breadth of skills they need to be employable, and relevant to the needs of the sector.
"We are proud to work with ICON TRAINING and through this apprenticeship scheme we can benefit the industry by giving more funded training opportunities and create more skilled swimming teachers where we know there is a shortage – more swimming teachers means more people have the opportunity to learn to swim," he said.
"These apprenticeships provide ambitious young people with the chance to work across the leisure sector; and ultimately it gives them a fantastic opportunity to pursue a rewarding career. We are delighted that our association with ICON TRAINING will give young people a much-needed step on the career ladder."
The partnership with ICON TRAINING means that STA's national network of tutors have more opportunities to deliver training as well, he added.
For further information about this Level 2 Aquatic Apprenticeship, contact:
ICON TRAINING
T: 0844 800 2280