Tactile Approach to Learning
Course Tutor Patsy Coleman used a kinaesthetic approach to learning recently when she delivered a CPD in Huntingdon titled 'Teaching and Coaching the Young Advanced Swimmer' to more than 20 swimming teachers.
During her presentation she explained the different energy systems used in training swimmers and the pictures here show the course students trying them out for themselves on dry land. Patsy emphasised that all the systems should be used in training at differing times, some more than others depending on the phase of the training.
John Holden, one of STA's Regional Organisers, who organised the CPD said: "The seminar, which also included a pool practical as well as lectures and group activities, was attended by over 20 teachers who came from all over the region and beyond. Some teachers had even done this CPD day before, but found it so useful they came again."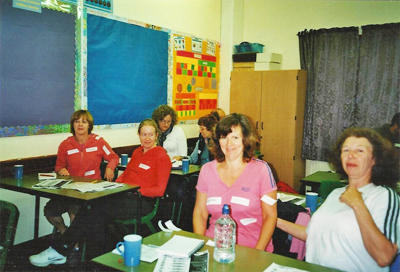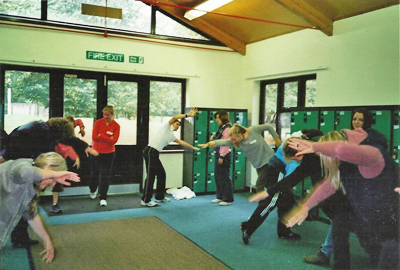 Images from the CPD in Huntingdon