STA Partnership to Bring New Pool Feature to LIW 2013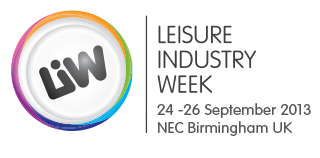 Leading leisure exhibition, Leisure Industry Week (LIW) has today announced an official partnership with STA.
The three year partnership will see the STA host the STA Swim Zone within the exhibition, which will showcase a range of exciting events throughout the duration of the show. Visitors will be able to see a number of swimming, lifesaving and pool plant live demonstrations, as well as hear from some of UK's leading suppliers of aquatic services and products to the leisure industry – all designed to show leisure operators how they can further maximise revenue from their pool facility.
Event Manager, David Sanvoisin said: "We're delighted to be working with the STA on bringing an interactive pool feature to the show floor. We've enjoyed an excellent relationship with the STA in recent years and look forward to developing that further as we enhance the pool and spa provision that LIW has to offer."
Theo Millward, STA's Operations Director said: "LIW is the industry's biggest show, so we are thrilled to be able to partner with the show organisers and launch the STA Swim Zone. We are organising an exciting programme of live events for the three days, including baby and children's swimming lessons, equipment master classes, pool plant operations, lifesaving, exercising in water and much more.
The interactivity of the STA Swim Zone will add a real buzz to the pool & spa zone, as well as provide visitors with ideas on they can further maximise their pool space and increase revenue."
The full programme for the STA Swim Zone will be announced in the coming weeks. LIW 2013 will take place from September 24th – 26th at Birmingham NEC.
Click here for more information.