New Good Strokes Stickers
To support the new awards in the ILSP, STA is launching a new range of Good Stroke stickers for front crawl, back crawl, breast stroke and butterfly.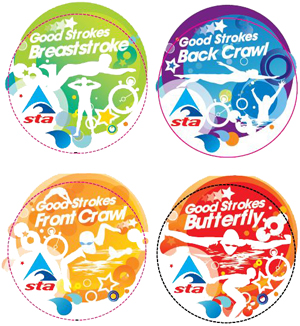 Zoe Cooper, STA's Business Development Manager said: "To make life easier the 50mm stickers will be available to order on a roll, and because they are very cost-effective we hope to see more teachers using them in their classes to motivate and reward students."
Over time, the new stickers will replace the existing embroidery badges.
The stickers are now available on the STA Swim-Shop, click here to purchase.