STA Re-Launches International Learn to Swim Programme with New Certificate Designs

In September, STA is re-launching its International Learn to Swim Programme (ILSP), which will be supported by an exciting range of new award certificates that have been specifically designed to appeal to children progressing through the scheme.
The new format, which will be officially unveiled at LIW 2013, retains the same loveable characters, Angelfish, Shark, Octopus and Goldfish from the current ILSP scheme, but now incorporates a modern colourful twist that makes them age appropriate and visually appealing at each stage of the programme.
The STARFISH and STAnley First Steps Series for the youngest learners, the Gold, Silver, Bronze and Platinum awards from the Advanced Swimmer Series, plus all the distance and supporting certificates have also been transformed in line with target age group.
STA's ILSP, which has successfully helped millions of children across the globe learn to swim, is the complete progressive aquatic pathway for learners of all ages, progressing from their first splashes through to becoming safe proficient swimmers.
The new improved scheme is more user friendly and flexible for different teaching pool environments and aims to build on knowledge and skill development at each level and reward achievement through a range of exciting new certificate and sticker designs.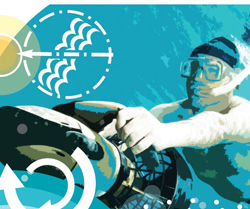 Theo Millward, STA's Operations Director, said although the core values of the ILSP – to develop learners' movement, swimming, survival and lifesaving skills within one programme, and to build on their stroke technique and stamina – remain the same, there have been some changes to learning outcomes at each award stage to reflect changes in pool design over recent years.
The renewed scheme will enable learners in all types of pool, including those that are just 1.2m in depth, to complete the progressive award scheme from baby learners to advanced swimmers.
"The last time we made any major changes to the ILSP was over 12 years ago," he said, "and it is testament to its popularity and the rigorous standards we imposed that it has remained the same," he said.
"However, with changes in pool design over the years, feedback from swimming teachers suggested that some learning outcomes couldn't be completed because of the types of pools they teach in.
"The change in the certificate design provided a great opportunity for us to add to the content so that every swim teacher can be confident their pupils can progress through the dynamic and skills-building programme.
They are only slight changes however, and do not affect the current progression pathway."
The main difference is the increase of learning outcomes to ten for each of the STAnley awards, which are aimed at children aged two to five, to maintain consistency.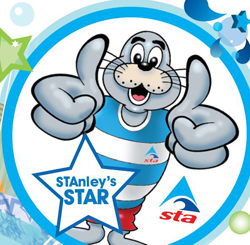 There is also a new STAnley Star award, which can be attempted upon completion of the STAnley series, celebrating the culmination of learners' achievements so far.
The launch is also supported by a wealth of new teaching resource materials and a range of new Good Strokes stickers. The STA's Success Tracker, which has been designed to help parents track their child's success through the ILSP, has also been updated to reflect the changes.Throughout the programme, STA has also increased its focus on teaching progressive rescue skills, helping learners to keep themselves and others safe around water.
"We are delighted to re-launch the ILSP with an exciting array of new certificate designs and stickers, which we believe are important in terms of helping boost a child's confidence and to motivate them onto the next level," said Theo.
"We believe all these changes will benefit not just teachers but also the learners, who can build on their skills and techniques at a pace that suits them and be suitably rewarded for their successes– ultimately raising standards in swimming and water safety education."