Make a Date with SPATEX 2014
When it comes to the business of swimming pools, spas and saunas …there is only one Show, SPATEX 2014 in its new venue at Coventry's Ricoh Arena – Jaguar Hall 1, Sunday February 2nd to Tuesday 4th.
SPATEX's eye-catching credentials:
The full package – featuring as it does the latest innovations and new products for the pool, spa and sauna Industry, both commercial and domestic, SPATEX has it all. If it's not at SPATEX 2014, then you probably don't need it.
It attracts the talent – so much more than just an Exhibition, the Industry speakers headlining the ISPE (Institute of Swimming Pool Engineers) technical Workshops are all acknowledged experts in their fields. Visit www.spatex.co.uk for the full Workshop programme.
Easy access – the Ricoh Arena is easy to get to – just 500 yards off the M6 and within two hours commuting time of 75 per cent of the population, it offers 2000 free on-site car parking spaces.
Proven track record – Now in its 18th year, SPATEX has experience and standing, evident through its successful longevity.
Networking par excellence – nobody does it better than SPATEX and with the social facilities of the Ricoh Arena at its disposal there's a whole new ball game planned!
Unique – And finally, SPATEX is the largest, dedicated wet leisure event in the UK with three days of unequalled access to free and impartial advice.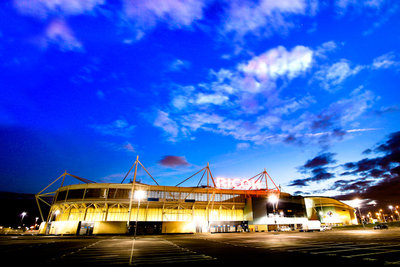 Theo Millward, STA's Operations Director, said: "Following the successful launch of our pool plant qualifications at SPATEX 2013, STA's Pool Plant experts will be at the 2014 show promoting the importance of training and how they have been proactively working with environmental health officers on a pilot project in Wales, which sees a new approach to auditing a pools operation and the possession of pool water qualifications; an approach that may shortly to be rolled out across the UK."
Secure your place at SPATEX 2014 from Sunday February 2nd to Tuesday February 4th 2014 at the Ricoh Arena, Coventry CV6 6GE. Visitor Registration is now open at www.spatex.co.uk. Further information: contact Michele or Helen in the SPATEX office (T: 01264 358558, Helen@spatex.co.uk) or Michele (Michele@spatex.co.uk).