Turtle Tots Commits to STA's STARFISH and STAnley Awards
Turtle Tots is the latest swim school to sign up for STA's STARFISH and STAnley Awards programme for babies and pre-school learners, strengthening its commitment to the STA Swim Star Swim School programme.
The nationwide swim school – a franchise that has 30 licensee holders across the country – has pledged to enhance its provision just weeks after it became the first franchisee to become a Swim Star Swim School.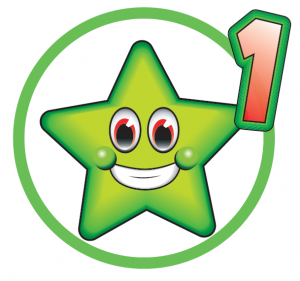 Gaby Lixton, who founded Turtle Tots Ltd in 2011 with Caroline Sparks, said the swim school was keen to introduce a structured teaching programme for their youngest swimmers because it enabled parents to see how they were progressing in the pool.
STA's leading baby swim programme is specifically designed for babies from birth and has six progress levels, while the STARFISH series focuses on creating fun, positive experiences for babies that not only help them to develop physically but also emotionally, intellectually and socially.
"We were very impressed with the programme and were keen to implement it," said Gaby. "It's important for swim teachers to have a structured programme for their youngest learners so that they – and the babies' parents – can see what they have achieved and how they can build on that."
For older children, Turtle Tots will introduce the STAnley – First Steps Series, a fun, progressive learn-to-swim programme.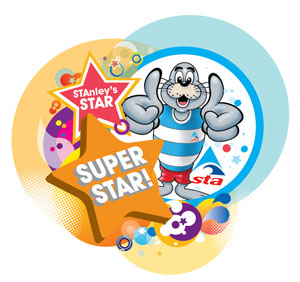 The First Step Series is designed to teach children aged 2 years and over to learn to swim. There are seven progressive levels, each with its own full-colour A4 certificate and woven badge, featuring STA's iconic water safety mascot STAnley. When they have completed the series, youngsters logically progress to the International Learn to Swim Programme (ILSP) Level 2 – Goldfish Series.
Zoe Cooper, STA's Business Development Manager, said she was pleased that Turtle Tots is integrating STARFISH and STAnley Awards into its learn to swim programme and it reinforces their commitment to STA and the Swim Star Swim School programme, which was created last year to help support and accredit independent swim schools.
"By introducing these series, Turtle Tots is assuring parents that their children are benefitting from the highest quality programme that will demonstrate clearly how even the youngest pupils are gaining vital water skills," she added.