Virgin Expand Swimming Teaching Programme with STA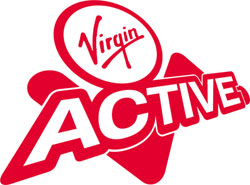 Virgin Active Health Clubs, the UK's leading health club operator with 100 clubs nationwide, currently teaches over 24,000 children to learn to swim, making it the largest swimming club in the UK. To support this great effort, Virgin Active Health Clubs has been working in close partnership with STA over the last 18 months to train all its qualified swimming teachers across to STA's Level 2 Certificate in Swimming Teaching.

The success of this teaching partnership with STA has recently led to Virgin Active Health Clubs extending the training opportunities into the local community; giving members and non-members access to nationally accredited swimming teaching qualifications at their local Virgin Active Health Club.
Shani Gold, UK Swim Product and Programming Manager for Virgin Active Health Clubs said they are excited to be able to offer these swimming training opportunities to the local community.
She said: "Through our experienced in-house team of STA Tutors, we want to encourage young people to develop their qualifications and build the first stepping stones of their career into the fitness industry."
Virgin Active Health Clubs took the corporate decision to convert to STA's swimming teaching qualifications because it gave them the flexibility to run its training programmes in-house using a network of STA qualified Tutors.
Shani said: "This has tremendously helped in terms of the number of training qualifications we are now able to offer and deliver, and not just for our own in-house staff but also now to the wider community."
"We now do more in-house swimming teaching training than we ever did before; providing more staff with more qualifications, which is greatly beneficial to both the individual and the organisation. And, as a result of the STA's keen pricing structures we are able to be very cost competitive when promoting our training services to the community, which is increasingly important in today's pric
e sensitive market."
As part of the company's commitment to quality, and to ensure teachers professional skills and knowledge are current, Virgin Active Health Clubs also manages a regular programme of CPDs with STA. This includes STA's snorkeling programme, which has enabled Virgin Active to expand its aquatic programme and attract older children back to the swimming pool.
For details on all Virgin Active Health Clubs swimming teaching training opportunities, which are delivered in their exclusive clubs and facilities and open to members and non-members, visit the Virgin Active Website. Courses are available for learners as young as 13 years of age.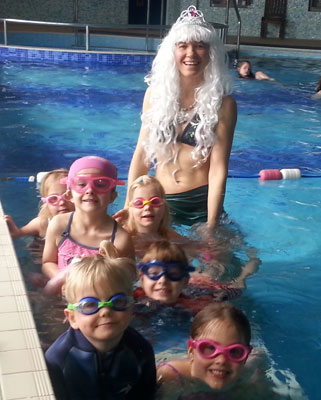 About Virgin Active Health Clubs
Virgin Active is one the largest global health club companies (2nd in current global ranking by revenues). It employs 24,000 employees looking after over 1.5 million members in 272 health clubs. It currently operates in eight different countries worldwide: UK, South Africa, Italy, Spain, Portugal, Australia, Namibia and Singapore.
Since being formed in 1999 by Matthew Bucknall and Frank Reed, Virgin Active has achieved consecutive years of double digit revenue and profit growth. Virgin Active's success has been built on a strategy that focuses on three key factors:
Location – we use precise demographics to ensure our clubs are situated in large catchments where we know the demand will support building large facilities;
Value – large facilities allow us to drive economies of scale which provide us the opportunity to offer outstanding value for money to our members by providing comprehensive multi-use facilities at competitive prices;
Service – We are a dynamic business with one of the world's most recognisable global brands, which enables us to attract great people who are very passionate about customer service.