Getting Creative with Themed Lessons
Swim schools up and down the country really got into the Halloween spirit this year, and had lots of fun with learners.  We heard from newly qualified STA Tutor Rachel Williams, who loves organising themed lessons and came up with some really creative ideas for Halloween.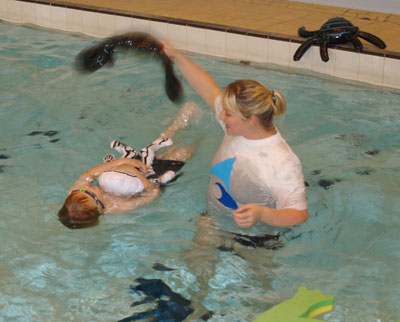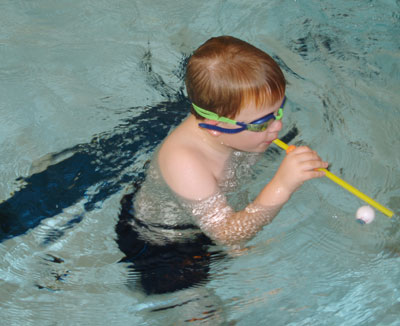 Rachel wrote and told us: "Themed lessons are an excellent way of motivating the children to move through the water, bring in play and imagination. Some children are scared or afraid of trying out some activities, but once I started to introduce distractions, such as everyday subjects then the children are more willing to attempt skills"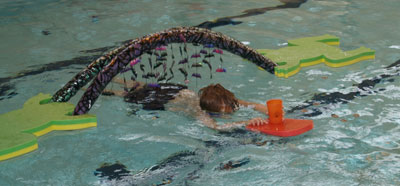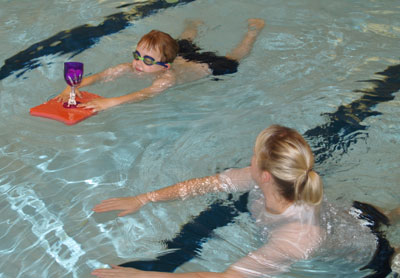 "The theme of Halloween is in all the shops, so it was a natural choice. Equipment can be bought cheaply from most stores and can be adapted to create fun activities which will assist children to swim."
Rachel's ideas:
The Bat Tunnel is a favourite with both parents and children who can push and glide through it, kick through it on front and backChasing and moving the large inflatable pumpkin around encourages lots of arm and leg movements.  Trying to keep the pumpkin afloat by lying on the back and kicking fast and furiously created lots of enjoyment.
Grasping for eyeballs and severed fingers was another favourite, which encouraged stretched arm movement.Straws for blowing the eye balls encourages breathing practices
Smaller Inflatable bats, ghost and pumpkins were also thrown across the pool and eagerly collected and brought back to the sideHalloween buckets and cups were also used to aid collection encouraging leg action and arm action
See Rachel's beginner lesson plan here. She added: "I hope that this inspires other swimming teachers to be creative in their swimming lessons – its Christmas next!"