Open Water Swimming Facebook Q&A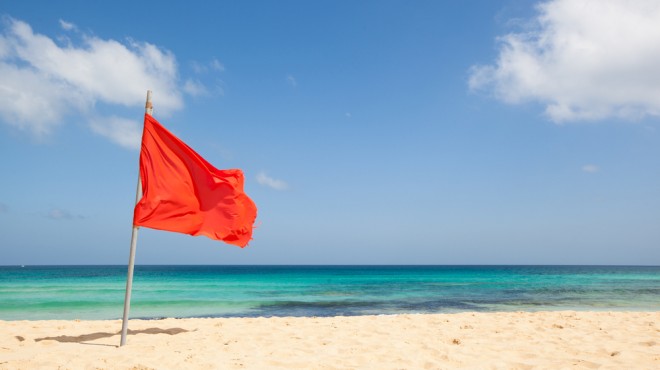 If you missed out on the Technical Team's Facebook Q&A session on 2nd March, here's a roundup of the discussion!
Here are the questions posted, with the technical team's answers:
Is there an Open Water rescue course?
STA are currently in the process for launching a new Open Water Safety Course. The STA Level 2 Award in Open Water Safety qualification aims to train personnel to act as safety cover in an open water environment for competent swimmers on beaches of low risk and where normal water conditions are not particularly dangerous. This qualification is not suitable for rescuers who will be required to carry out offshore rescues or will be supervising non swimmers in open water; it is not an open water lifeguard qualification.
The 3 day course covers emergency first aid, aquatic first aid, risk assessment and water based rescue skills. If a candidate holds an in date Emergency First Aid at Work the course contact time can be reduced to 2 days.
Candidates must be 16 years old or over and be able to swim a minimum of 400m competently in open water before attending the course.
This course will be available from April/May. For more information contact garry.seghers@sta.co.uk.
Can the STA open water courses be completed online?
No, STA believes coaches need the practical experience of coaching in an open water environment. On completion of the Level 2 Award in Open Water Coaching, candidates will be able to take a group of swimmers into open water, develop their swimming technique and be responsible for their safety. To ensure all coaches have the experience and background knowledge of open water we require all candidates to attend a one-day face to face Level 1 Award in Pool to Open Water Swimming course before progressing to the 1 day Level 2 Award in Open Water Swimming Coaching course. During these courses candidates are observed by the course tutor, have the opportunity to ask questions and are given practical teaching experience so the swimmers they then take into open water have an experienced and knowledgeable coach to train them.
We believe these practical and personal interactions are vital for a high standard of course and open water coach which is why we do not offer an online course.
Top tips when going open swimming?
Ensure you have appropriate safety cover
You must have permission and have a completed a risk assessment
Ensure you check the weather, temperature of the water and have dressed appropriately for the conditions such as a wetsuit
Wear a bright coloured swimming hat so you are easy to see from the land
Ensure you have shelter, warm clothing and access to a hot drink after you have swam
Perform a dynamic risk assessment to factor in tides, wildlife, change in weather conditions etc.
How can you teach open water swimming in a pool?
Many swimmers will not train in open water during the winter months however it is important to maintain fitness and stroke technique during this period. The STA Level 1 award in Pool to Open Water qualification covers pool set ups so swimmers can swim in a circuit style without lane ropes or using the sides to push off from. This helps recreate a greater space and bigger course to simulate the open water environment.
How come there is a pool to open water course as a pre-requisite before the level 2 open water course?
The STA Level 1 Award in Pool to Open Water course covers how to set up a swimming pool for open water swimming, correct use of equipment, and swimming tactics within open water swimming as well as how to develop a swimmer in open water techniques.
Swimming is often the weakest area of a triathlete's race and many coaches do not understand the importance of stroke analysis and development. As part of the pool to open water course, candidates use underwater cameras to video their swimmers strokes and from there understand what needs correcting and developing. This effective and vital teaching method cannot be completed in a lake or the sea.
The pool to open water course also looks at equipment and especially the correct method of how to put on/ off and swim in a wetsuit. A wetsuit is very restrictive and it can take time for a swimmer to adjust to this as well as adjusting their stroke technique. If this was first attempted in open water along with the cold water it can cause swimmers to panic and lose confidence.
The pool to open water course covers the fundamental core teaching elements before progressing to the STA level 2 award in open water swimming coaching which covers the open water environment and coaching within that setting.