STA Expands Aquatics Technical Team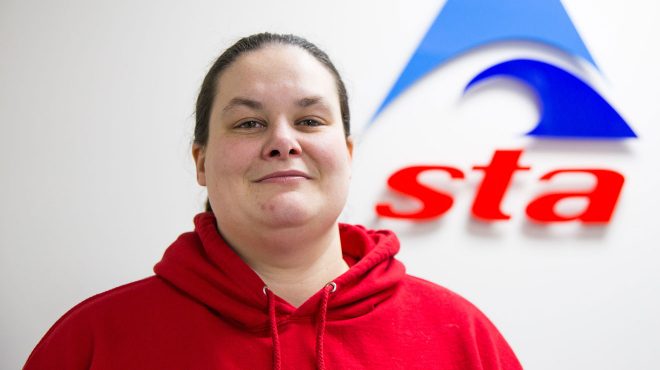 STA has further expanded its technical team with the appointment of Kay Messinger to the role of Technical Support for Aquatics.
Kay, a qualified swimming teacher, pool lifeguard, RLSS trainer assessor and first-aider, joins STA with more than 14 years' leisure experience; experience gained from teaching and managing swimming lessons in both a leisure and school setting for Northampton County Council and Northampton Leisure Trust.
On her appointment, Kay said: My experience of working in an aquatic environment over the years will be a great help in my new role at STA. I can relate with teachers' day-to-day experiences and I also understand how wonderful it is to see children grow and develop, and learn to love the water in a safe and fun way. I'm very passionate about teaching swimming and firmly believe in the words 'anyone can swim' – by working at STA, this is a great opportunity for me to help this happen.
At STA, I'm also looking forward to developing a deeper understanding of the aquatics world, supporting members and working with the aquatics technical team to help make sure our swimming teaching qualifications are the best they can be.
Kaylë Burgham, STA's Aquatics Technical Manager said: We are delighted to welcome Kay to the team. Her experience of working on the front-line means she has a real affiliation with swimming teachers and the practicalities of working within leisure industry – this understanding and insight is very important for the future development of our aquatic qualifications in terms of ensuring they are relevant for the practical needs of a modern-day workplace.
Please click here for further information about STA and its range of aquatic qualifications qualifications.