STA Announces New Heatstroke CPD Module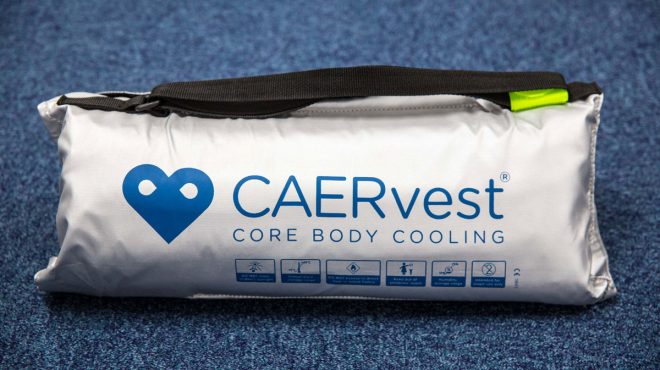 For first aid tutors wanting to expand their training portfolio, STA is very pleased to present its new heatstroke training CPD titled Recognition and Emergency Treatment of Heatstroke. This has been created with the medical experts from BodyChillz Ltd, makers of the CAERvest® core body cooling device.
Will Simpson, Technical Lead for CAERvest, said, We chose to partner with STA as leaders in first aid training and qualifications. We have been continually impressed by STA's support and professional conduct and look forward to working closely with them in the delivery of the new CPD heatstroke training module.
The half-day train-the-trainer first aid CPDs start in May and have been designed to teach learners how to identify and treat heat-related illness.
Heatstroke is a widespread problem for people vocationally exposed to high temperatures. Body temperatures can reach dangerously high levels in adverse conditions and, without immediate intervention, internal organs begin to shut down and death soon follows. Understanding how to treat heatstroke and other heat-related illnesses effectively is essential in reducing the risks of fatality.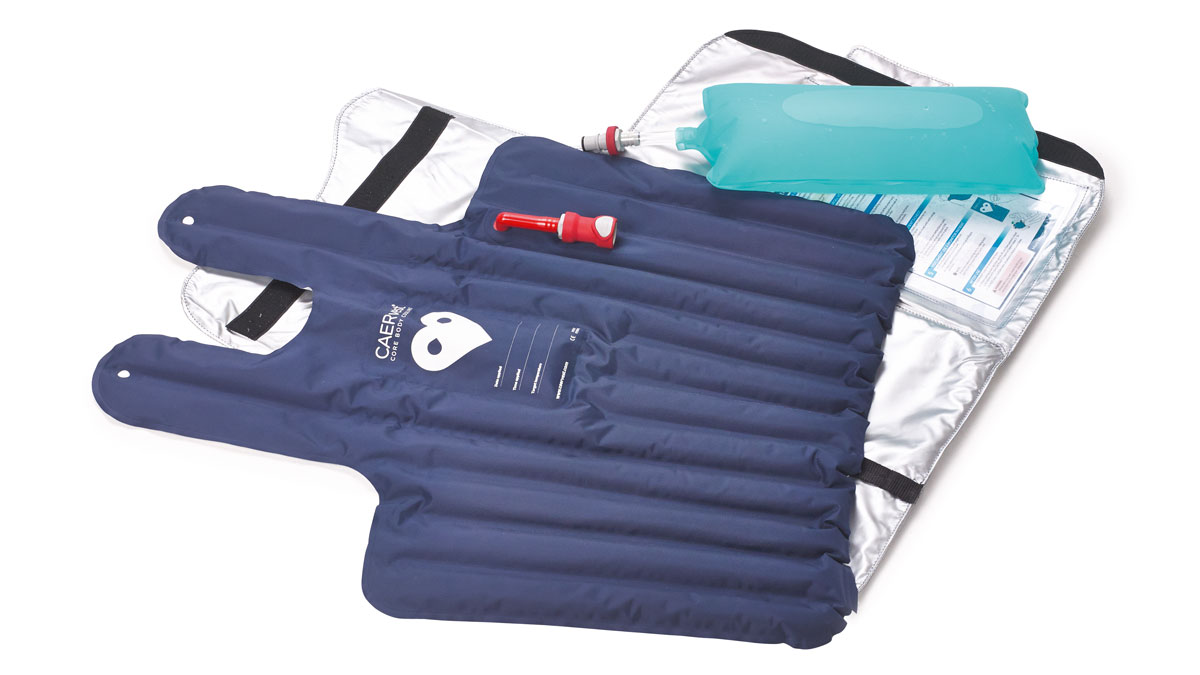 Adrian McDowell Tech IOSH, STA's Technical Manager for Health & Safety and First Aid, added, For professional first aid trainers working with construction workers, outdoor event organisers, firefighters, miners, oil and gas engineers, steelworkers or those otherwise exposed to high temperature environments, we highly recommend the CAERvest heatstroke training course.
The CPD course also includes training in the proficient use and deployment of the recently launched CE-approved CAERvest cooling device. CAERvest is a simple to use, powerful and effective means of providing immediate core body cooling whenever and wherever it is required. It is portable, lightweight and always ready to use. It is unique in that it requires no prior preparation, refrigeration or power.
CAERvest complements existing first aid equipment anywhere and is already routinely used by the London and Brighton marathons' medical teams, UAE ambulance services and British and overseas military forces.
For a limited time only, instructors who offer this training module on heatstroke by registering their course on the STA platform will receive a free CAERvest cooling device worth £500 for use as a course demonstrator.
The first Recognition and Emergency Treatment of Heatstroke train-the-trainer courses will take place in Gatwick on 24th and 31st May with two slots on each day, 09:00 and 13:30. Cost per attendee is only £50 (inc. VAT), which includes STA training materials and refreshments.
To register for the course and find out how you can add this exciting heatstroke module into your existing first aid package, please email info@staexcel.co.uk.