Kaylë Burgham Promoted to Head of Aquatics at STA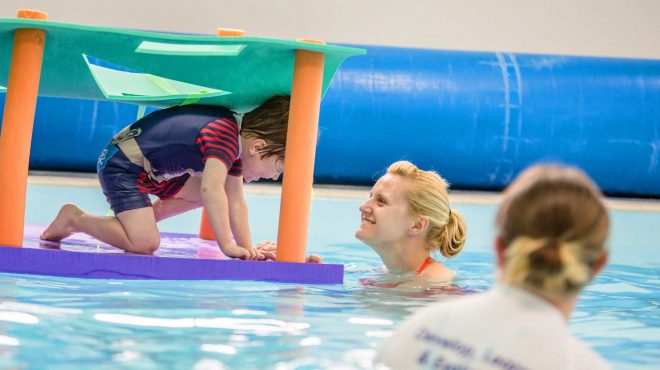 STA is thrilled to announce that Kaylë Burgham has been promoted to Head of Aquatics and will be responsible for leading the aquatics technical team and the future progression of all aquatic qualifications.
Since joining the Association in 2012, Kaylë has played a central role in the aquatics team working to support members and develop STA's portfolio of qualifications in line with the needs of the aquatics industry. Most notably is Kaylë's involvement in the new STA Level 3 Diploma in Aquatic Teaching – Baby and Pre-School qualification in which she played a pivotal role in writing and developing the course alongside the UK's leading baby swimming experts.
As a swimming teacher and tutor for many years combined with frontline experience of running swim schools, Kaylë has an unrelenting passion for aquatics and giving learners of all ages and abilities the opportunity to learn to swim in a supportive teaching environment.
In her new role, Kaylë will work strategically and creatively with the team to further drive standards in aquatic teaching and to ensure STA's qualifications and programmes lead the way for teachers, employers and learners.
Dave Candler, STA's CEO, said: STA is in an exciting phase of growth and over the last few years Kaylë has played a central role in driving standards and in shaping STA's aquatic qualifications and learn to swim programmes. As such, Kaylë is highly respected by staff and members and we believe there is no one better suited to take on this important senior position – we are sure in this role she will also have an even greater impact on our future aquatics success.