Guidance on Using Adrenaline Auto-Injector (AAI) Devices Such as EpiPens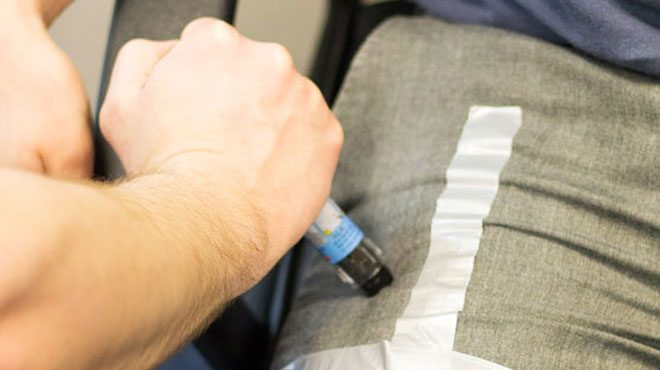 For clarity in response to queries, STA's technical team have put together all the latest information and legislation guidance on using adrenaline auto-injector (AAI) devices such as EpiPens.
---
Under the UK Medicines Act, a lay person cannot administer a prescription medication specified in Schedule 19 to another person as stated in Regulation 214.
However, there are exceptions to these rules under Regulation 238, which states;
Regulation 214(2) does not apply to the administration of a prescription only medicine specified in Schedule 19 where this is for the purpose of saving life in an emergency.

UK Medicines Act, Regulation 238
Adrenaline is an exemption under Regulation 238.
Here's what the HSE state regarding Schedule 19 medication under their first aid at work frequently asked questions:
Some workers carry their own medication that has been prescribed by their doctor (e.g. an inhaler for asthma). If an individual needs to take their own prescribed medication, the first aider's role is generally limited to helping them to do so and contacting the emergency services as appropriate.

However, this does not apply to the administration of prescription only medication specified in Schedule 19 of the Medicines Regulations 2012, where this is for the purpose of saving life in an emergency. Adrenaline 1:1000 up to 1mg for intramuscular use in anaphylaxis is an example.

Where a first aid needs assessment identifies that Schedule 19 medication may be required to be administered in an emergency, the employer should consider providing workplace first aiders with additional training in their use.

Health and Safety Executive, Frequently asked questions on first aid (www.hse.gov.uk/firstaid/faqs.htm)
From 1st October 2017, schools in England have been allowed to purchase adrenaline auto-injector (AAI) devices without a prescription, for emergency use on children who are at risk of anaphylaxis but whose own device is not available or not working. The Department of Health have provided a guidance document on this.
STA recommends that individuals undertake the STA Level 2 Award in Basic Life Support and Management of Anaphylaxis qualification if they believe they may be in a situation where they may be called to administer adrenaline to another person.