New 2019 Swim Teaching Scholarship Programme Launches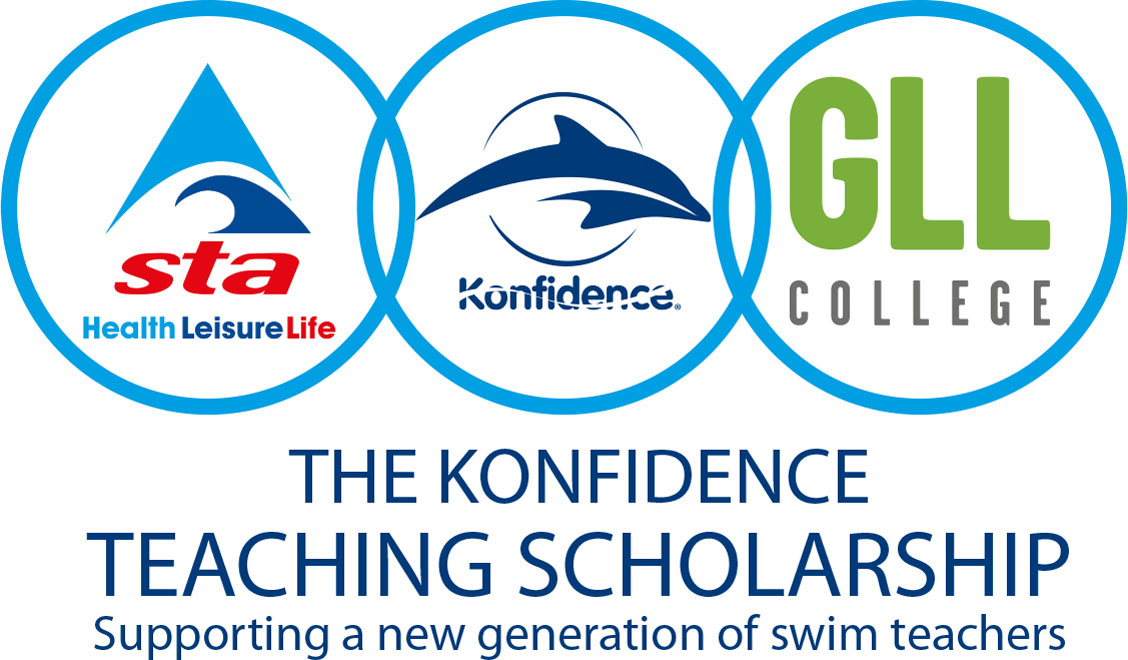 With GLL College, STA is delighted to be supporting Konfidence with the launch of their new 2019 Swim Teaching Scholarship programme. The baby and children's swimwear specialist is marking its 20th anniversary by offering 5 adults the chance to receive a bursary and train to become a fully qualified level 2 STA baby and pre-school swimming teacher this year.
Andrew Regan from Konfidence says: Swimming teachers make all the difference in helping young learners, not only to learn a key life skill but to also give them a life-long enjoyment of the water. Therefore, in our anniversary year, we wanted to do something beneficial to directly support the future of swimming teaching.
We are absolutely delighted to be partnering with STA and GLL College with the scholarship programme so that we can financially support and help train a future generation of swimming teachers.
Zoe Cooper, STA's Sales and Marketing Director, added: As a charity dedicated to the teaching of swimming and saving lives, we are thrilled to be able to support Konfidence's scholarship programme—and with GLL College, help facilitate the training of five new STA baby and pre-school teachers. We look forward to welcoming the successful candidates into the wonderful world of swimming teaching.
By training to become a swimming teacher, there are countless opportunities for employment all around the UK, and through the new 2019 scholarship programme all those that successfully qualify will also be guaranteed an interview with GLL, the UK's largest operator of swimming pools.
To kick-start your career, apply for a Swim Teaching Scholarship with Konfidence, STA and GLL College.