STA Deliver an Industry First with the Introduction of Digital Awards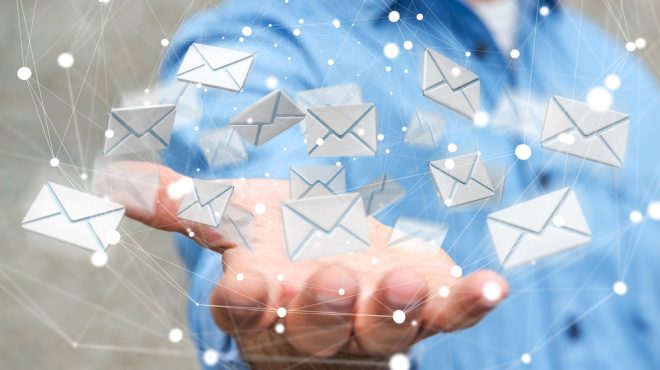 STA is set to launch a new digital awards system which will enable swim schools, for the first time, to issue dual-branded STA certificates in a digital format to their customers.
Brett Preston, STA's Director of Digital Services, said STA is proud to lead the way and be the first in the aquatics industry to develop an all-encompassing digital awards system that will give swim schools an alternative and efficient way for issuing awards from its International Learn to Swim Programme (ILSP), School Swimming Programme and Junior Lifeguard Programme.
He said: "With advancements in technology, the digital age continues to evolve. It is changing the way we communicate and how we send documentation to consumers (and how consumers want to receive information)."
For businesses this offers real benefits in relation to cost and time, and brings new marketing and branding opportunities too.
"Connecting this to STA Awards, our new system has been developed with all these time-saving benefits and opportunities in mind. The cost and resources involved in writing, printing and issuing hundreds / thousands of paper certificates can be huge, but with this latest technology we can transform this burdensome process for swim schools and deliver an end-to-end digital awards solution," confirmed Brett.
So how does it work? "Very easily, with one touch of a button!"
"Swim school administrators will be able to upload a spreadsheet with all the participant details and the system will instantly create the digital awards, ready for direct electronic circulation to individual customers. Issued digital awards can also be revoked if a learner's name has been misspelt for example," explained Brett.
The emails sent can be personalised and for transparency will include the swim school's logo and bespoke text.
"For the first time, swim schools will also be able to add their own swim school logo to STA's full library of digital certificates – which we know is a very important factor from a branding / marketing perspective and one which, due to cost-restraints, has not always been possible with traditional paper certificates."
"In creating this IT system, which we will keep evolving, swim schools of all sizes can take advantage of the investment we've made over the last couple of years and give their customers the opportunity to embrace the advantages of digital awards. For customers who might also want a physical copy of the certificate, an option to buy will be made available too," said Brett.