Glasgow Goes Live With STA
Glasgow Life, a charity that welcomed over 19 million visits to cultural, sporting and learning activities last year, is the latest operator to adopt STA's new Pool Lifeguard qualification. Glasgow Life, which provides services on behalf of Glasgow City Council, adopted the qualification for the long-term benefits derived from working in partnership with STA.

Glasgow Life operates 12 swimming pools across the city through the Glasgow Club, which has over 45,000 members making it the biggest in the city. It employs approximately 250 lifeguards and started rolling-out STA's new Pool Lifeguard qualification in January 2020 following a comprehensive review of the course syllabus.
They believed the qualification syllabus to be robust and detailed in line with their workforce needs; and with STA taking the industry lead by aligning the 3-year Lifeguard and First Aid at Work revalidation process, would create huge time and cost efficiencies.
We are delighted that Glasgow Life have embraced our new approach to pool lifeguard training.
James Conaghan, Learning and Development Manager for Glasgow Life confirmed: "The new 3-year revalidation played a crucial part in our decision to take on STA's Pool Lifeguard qualification. With STA, the requirement for 24 training hours over a 3-year period in order to revalidate makes industry-sense, and it means our workforce will have more time to concentrate on other key areas."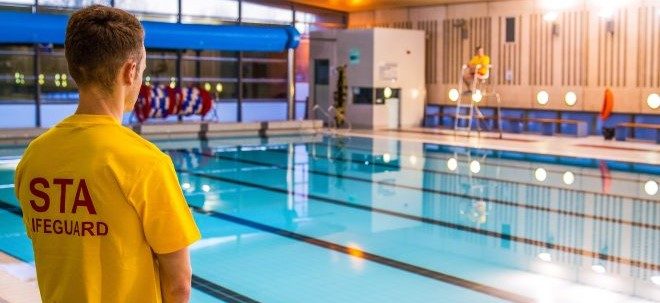 "For Glasgow Life, partnering with STA and becoming an Approved Training Centre for Pool Lifeguard and First Aid with Safety Training Awards, will provide many long-term benefits too. It will transform how we manage and deliver Pool Lifeguard and First Aid training across all our sites – in line with our workforce needs and, crucially, with minimum disruption to customers. This will create time and cost efficiencies, and with STA's qualifications being endorsed by CIMSPA, we know our lifeguards will be trained to the highest standards."
"Further, this partnership gives us the opportunity to be part of an organisation that has been at the forefront of the leisure industry for many years," confirmed Glasgow Life.
Dave Candler, STA's CEO, said: "We are delighted that Glasgow Life have embraced our new approach to pool lifeguard training. As Glasgow Life mention, our pro-active approach to Pool Lifeguard training has been created with the industry in mind; to create far-reaching and tangible benefits for both the employer and learner. As an Approved Training Centre with our awarding organisation Safety Training Awards, we look forward to providing all the help and support they need to embed the training into their organisation."
Glasgow Life (SC037844) is a charity that seeks to transform lives through culture, sport and learning for both citizens and visitors to the city. In 2018/19, more than 19 million attendances were recorded at Glasgow Life managed venues, events and festivals – up more than one third since 2007. 2,600 staff and 2,200 volunteers deliver services across 171 Glasgow Life venues.
Glasgow has the largest sports estate in Scotland and will be European Capital of Sport in 2023. It is also a UNESCO City of Music and was named the top Festival and Event Destination at the World travel Awards in 2019. Among other accolades Glasgow' Convention Bureau was named the best in the UK for the 14th year in a row.