Top Marks for STA with a Net Promoter Score of 84.3%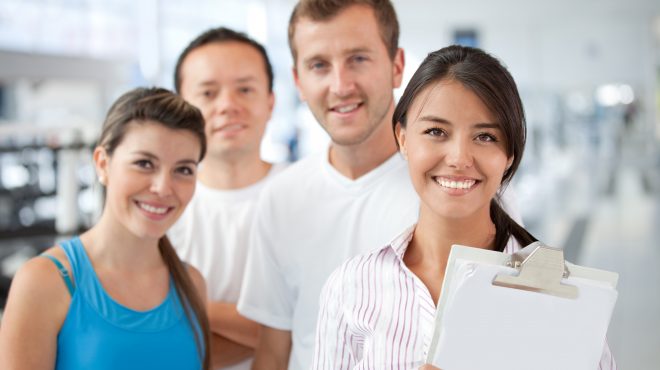 STA's first Net Promoter Score® of 84.3% has exceeded all expectations, and the way above average score is testament to all the hard work the association's team have put in over the last six months to help members and swim school partners through the coronavirus pandemic.
To put STA's score into perspective, only around 10% of UK brands get an NPS of 40% or more – and this can be further drilled down when benchmarking against the leisure industry which averages a score of 45% and the education / training sector's 71% score average.

Zoe Cooper, STA's Commercial Director, who organised the NPS survey with Leisure-Net Solutions, to measure the willingness of customers to recommend STA products or services to others (on a scale of 1-10), said: "The team at STA have always taken customer service very seriously and we pride ourselves on our friendly and responsive approach. However, the last 6 months have taken its toll on everyone in leisure, professionally and personally, and our approach right from the beginning was to try within our means to provide as much support as we could.
We are therefore extremely proud to have achieved a very high NPS of 84.3% (as a result of more than 90% of our customers scoring us a 9 or a 10 for our support through the pandemic) – it is testament to all the hard work and commitment our teams have shown through this difficult time; and work will we continue to do as we move onto the next crucial phase with the reopening of pools, including a soon to be announced new partnership with Bigwave Media."
David Monkhouse, Director at Leisure-net Solutions adds: "This is an excellent result; the score really demonstrates the effort, activity and most importantly the care taken by the STA team to respond to the needs of their customers. NPS is a great way of understanding how customers feel about you, it is a heart and head score, and the recommendation (score of 9 or 10) validates the experience STA have created during lockdown. Our congratulations to the STA team, we look forward to working with you to deliver further insight and to support your customers."
Dave Candler, STA's CEO said: "We are thrilled with the responses to the NPS and I would like to personally take this opportunity to thank both our staff and members for their continued support through what has been a really difficult time for everyone."
STA 10* Customer Feedback
"STA is the only organisation (and I belong to several professional swim bodies) that I feel tried to capture information and present it to Members in a practical and helpful way. Co-ordinating the online webinars was super- helpful in both understanding the guidelines and to prepare to re-open my pool. Top Marks!"
"STA have provided the most fantastic support throughout lockdown and the help and knowledge they have shared has been invaluable for our swim school, individual teachers and management team. The phenomenal customer service is a credit to all those involved within the company."
"Absolutely fantastic service from the start. Many candidates who I have trained have commented on how helpful and efficient you have been with the providing of resources and updates."
"I cannot praise the STA enough for the help and support you have given everyone during these difficult times. The webinars and CPDs you made available right from the start have been so informative and helpful that it has certainly made things a whole lot easier for us to understand and follow."
"The level of help and support throughout these unprecedented times has been outstanding. CPDs and webinars have been invaluable and much appreciated. Always looking to help all teachers and schools from smallest to the biggest. Really felt like support and help was there for all concerns. Thank you!"