Insight into Open Water Swimming Coaching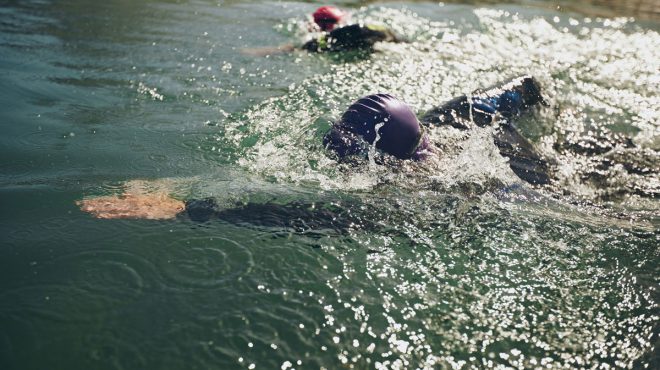 In 2018, STA successfully launched the industry's first professional Open Water Swimming Coaching qualification in collaboration with leading figures from the world of open water swimming, including Olympian Keri-anne Payne, in response to the growing and changing demands for the sport. Two-years on and we've reached out to 100 open water swimming coaches who have taken on the qualification, to gain insight into the growth of the sport and learner demographics.
As illustrated in the infographic here, 80% of the coaches agreed they had seen an increase in the number of people who want open water swimming coaching, and together they have coached more than 5,000 new open water swimmers (prior to COVID-19) since qualifying with STA, with 30% of their learners being first-time open water swimmers.

Zoe Cooper, STA's Commercial Director, says that the survey sample proves there was a need and a gap in the market for a professional all-encompassing open water swimming coaching qualification for recreational swimmers and triathletes, those participating in events and professional athletes.
"It's interesting to see that the majority of the coaches are teaching first-time swimmers or recreational swimmers – not just professional athletes who traditionally would have been the main market.
"It also goes to prove that recreational swimmers are socially invested in open water swimming and want to learn from professional coaches on how they can improve their technique when swimming in a lake, or the sea. Thanks to STA's technical team having the foresight to develop this qualification in collaboration with industry-leading experts, it's rewarding to see that we've been able to meet the growing needs and changing demographics of this sport," confirmed Zoe.
See here for further information on STA's award-winning Open Water Swimming Coaching qualification, which is endorsed by CIMSPA (Chartered Institute for the Management of Sport and Physical Activity).