New Water-Tight Partnership with MyJukes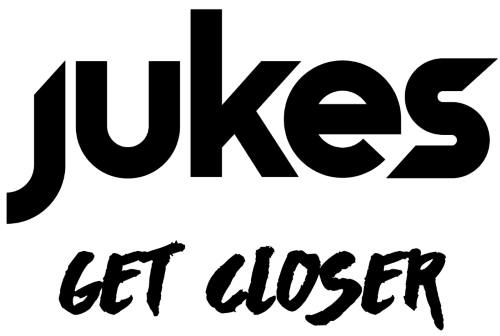 STA is delighted to announce a new partnership with MyJukes, a global sports-lifestyle technology brand for swimming teachers, coaches and athletes. The partnership will enable members to benefit from tiered discounts across MyJukes' range of waterproof and bone conducting headsets and accessories.
Founded by Nicolai Thomson and British swimmer' Joel Knight, MyJukes offers a range of technologically-advanced headsets that are proven to aid real-time communications between swimmers aged 8 years+ and teachers / coaches in both a swimming pool and open water environment (up to 750 metres).
The headsets are also widely used in disability swimming, to help participants who may find it difficult to hear instructions from teachers on poolside. MyJukes' headphones, which use bone conducting technology, work like a hearing aid to help teachers clearly communicate with learners; including for deaf learners who cannot wear their hearing aid in the pool.
Practically, MyJukes also alleviate issues related to teachers / coaches having to shout instructions in order to be heard in a noisy pool hall – the 200 teachers / coaches that already use MyJukes say this makes them feel less fatigued and less stressed after each session.
Kaylë Brightwell, STA's Head of Qualification Development said: "MyJukes provide so many teaching / coaching communication benefits in learn to swim and club sessions, and help to boost participant performance and confidence. We are therefore proud to be working in partnership with My Jukes, and we look forward to a long and successful partnership that our members can benefit from too."
Nicolai Thomson, the co-founder of MyJukes and who has recently become a training partner for Portugal ahead of the 2021 Tokyo Olympic Games and supports the GB Down Syndrome Swimming Team, said: "It's fantastic to be partnering with STA, a national governing body for swimming that represents grassroots swimming at all levels for people of all ages and abilities, as well as open water swimming coaches. MyJukes offers solutions for all types of swimming activities, and we welcome the opportunity to be able to speak to STA members about how our range of products can help them and their learners / athletes."
"Further, to show our commitment and support to STA members interested in our technologies, we are offering 5% off pre-made packages, 10% off MyJukes hardware and 15% off MyJukes team apparel," confirmed Nicolai.
To find out about MyJukes and the range of solutions available, please visit MyJukes where you can also redeem the STA/MyJukes discount code which can be found in the members resource area via STAOnline.