STA's CEO Honoured with Outstanding Leader Award at 2021 UKActive Awards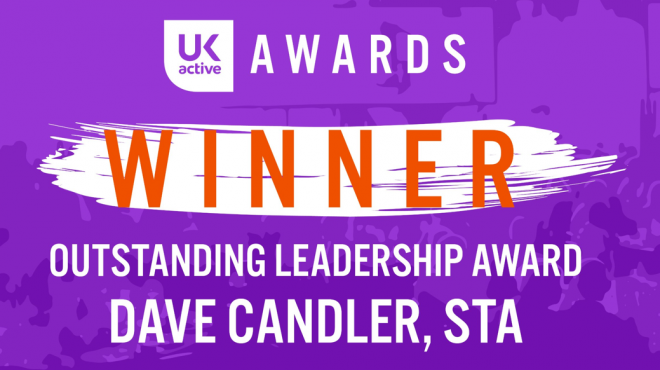 At this year's 2021 UKActive awards, STA's CEO Dave Candler was honoured to receive the coveted Outstanding Leadership Award, which is a special award because it is voted for by the industry.
Dave was appointed CEO in 2016, and with his senior management team has transformed STA. The organisation has not only grown substantially in terms of numbers, but the team's 'friendly and open' approach also paved the way for innovative partnership working in Aquatics, which has revolutionised the way training across all areas of aquatics is delivered. In recognition of this, STA won 'Supplier of the Year' at the 2019 ukactive awards.
Then everything changed in March 2020, when the country was forced into lockdown because of the pandemic.
As a not-for-profit charity, STA wholly relies on income from its membership, qualifications, and award sales, so when COVID-19 hit in March 2020 and pools closed, it goes without saying that this was a very worrying time for the organisation.
---
Watch the moment Baroness Tanni Grey-Thompson and Professor Greg Whyte OBE announced Dave as the winner:
Dave will be presented his award in person, at a special winner's ceremony being organised by UKActive for later this month in London.
---
For Dave and his team, business survival had to be STA's priority, but then as the weeks passed and the reality of the pandemic truly hit home, it soon became clear that STA's members and swim-schools were wholly reliant on the organisation too; to lead and guide them through these unprecedented circumstances.
Dave recalls the early days of the first lockdown: "STA was literally inundated with thousands of questions from members and swims schools on a daily basis; then as the lockdown progressed the enormity of COVID became a realisation and we soon recognised that no one really had any political influence on reversing decisions about COVID – the protection of people's health and the NHS was the government's only priority. As a result of these factors, our rationale was that STA had two major roles to play: a) to support ukactive and CIMSPA in their roles as the lead liaisons with government (unite as one-voice) and b) protect, support and keep our members and swim schools engaged, motivated and informed."
The first pivotal point in this member engagement strategy came in May 2020, when STA was the first to publish detailed COVID-19 guidance in preparation for swim schools reopening. Uniquely, this 50-page 'living' document practically covered all areas and types of UK swim school operations, in recognition that there was no 'one size fits' all situation.
STA then created the industry's first online COVID-Officer CPD (free), produced a bespoke range of risk assessment templates (free), hosted two x virtual 'SwimExpo' trade exhibitions with supplier partners, supported tutors in bringing the theory part of training courses online (so they could sustain income), launched a digital swim school operation health and safety accreditation (STAmark), hosted free or heavily discounted CPD webinars every week, launched a Podcast with award-winning coach' Wayne Goldsmith and appointed a team of brand ambassadors to help support and mentor members 'on the ground' – plus lots more!
---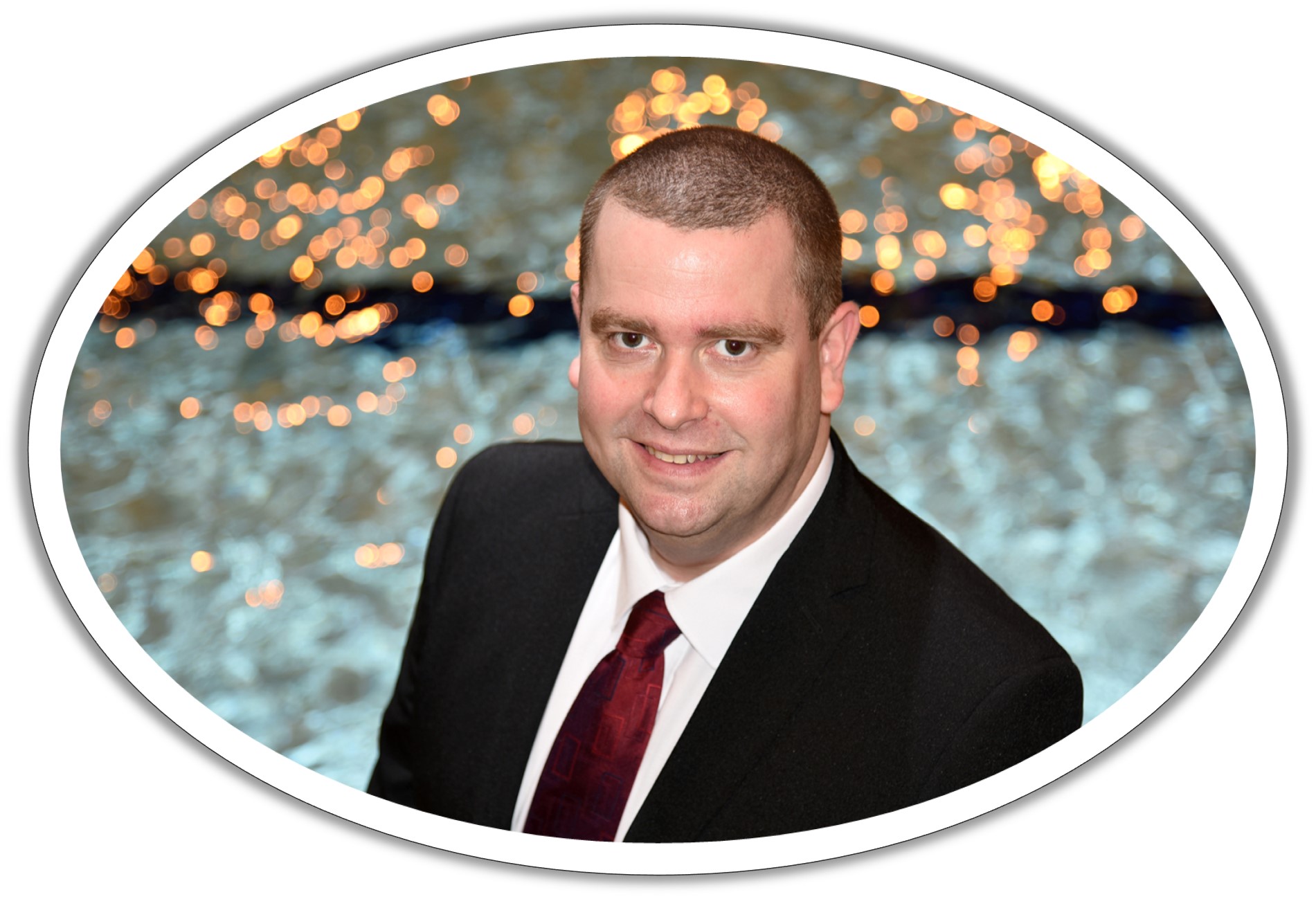 Dave continues: "As a team, we also realised that practical support alone would not to be enough; COVID was having a devasting financial impact on leisure pool operators, and efforts were needed to help reboot the industry in relation to staff recruitment and training. In response we froze membership fees, reduced awards prices, introduced 'Train without Limits' (a new scheme that enables operators to run STA courses without having to sign and commit to long-term contracts) and proactively helped operators successfully secure CIMSPA's Retrain funding. More recently, we have also partnered with ICON Training, to create a unique new aquatics apprenticeship scheme in response to the national swimming teacher shortages that COVID has exacerbated."
"Swimming has been one of the most impacted sports (Sport England: 2021) during the pandemic, so, it's fair to say that it has been one hell of a rollercoaster journey, and we are by no means out of the woods yet, but STA is proud of the route it took in prioritising the needs of all those involved in delivering grassroots swimming. If there are any positives to come out of the pandemic, it's how we've all come together as an STA family to support each other – long may this continue," said Dave.
"I am therefore truly honoured to win ukactive's Outstanding Leadership award, but I have to say it has been a team effort. The senior management team have been outstanding throughout my tenure as CEO, and never more so than during the last 18 months. They have worked tirelessly in the most difficult of circumstances and with limited resources, and I would like to take this opportunity to thank them. I would also like to thank the Trustees for their continued support and all our members and partners who put their trust in us – thank you too to everyone who voted."
---
On behalf of STA's Trustees, Dave Lewis, STA's President, also said:
"Huge congratulations to Dave and his team on winning this ukactive Outstanding Leadership Award. It is well deserved, and as Trustees we are enormously proud of all the outstanding work Dave and his team have achieved during the pandemic, and pre-COVID."

"Over the last 18 months, Dave has worked tirelessly day and night, and on many weekends, to provide an extraordinary level of professional and personal support to members, and his incredible leadership, we believe, has kept STA one step ahead during this pandemic. Dave and his team's giant efforts have served to raise the profile of the STA far beyond the Trustees' expectations, and we thank Dave and everyone who has played a part."
---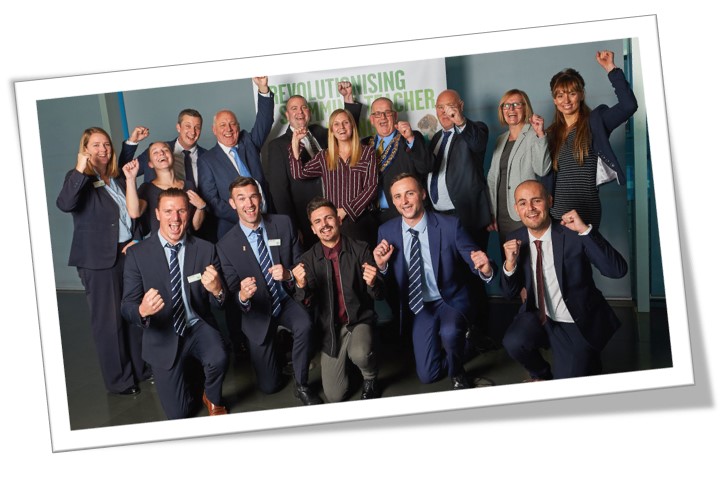 "Dave and the team celebrating the launch of a revolutionary new partnership with GLL back in 2017"
---
Highly Commended
At the virtual ukactive awards ceremony, STA was also highly commended by ukactive in the Marketing Campaign of the Year awards category. This was for a campaign STA started back in 2019 to raise awareness about the shortage of swimming teachers in the industry and which promotes the benefits of becoming a swimming teacher.
UKactive's annual awards are the most prestigious within the physical activity sector and this year was the biggest to date, covering the entire sports and physical activity landscape—throughout the public, private and third sectors. The awards recognise facilities, suppliers, operators, educational institutes, health practitioners and large corporations that have demonstrated exceptional standards in driving forward the physical activity agenda.