STA Supports the Launch of Virgin Active's First National Training Academy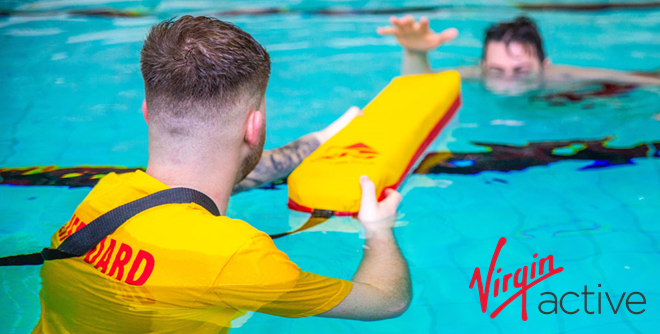 STA is proud to support the launch of Virgin Active's first new national training academy, with headquarters based in London, which will open up new opportunities for the health club chain to deliver face-to-face qualifications and blended learning courses across many areas of swim teaching and lifeguarding.
Launching this month, Virgin Active's new training academy will be based out of Mansion House in central London, and forms part of the company's strategy to help attract new aquatic professionals to the industry – and assist to plug the skills gap in swimming teaching left by the pandemic.
In 2020, CIMSPA indicated that up to 6% of the activity workforce (30,000 people) were planning to leave the leisure sector – and STA's own industry survey recently revealed in April that nearly a half of all swim school owners in the UK have lost swimming teachers during the pandemic.
Recruiting and training swimming teachers in particular has always been a big challenge for the leisure industry, and both Virgin Active and the STA agree that the pandemic has served to further exacerbate the issue.
By launching a new London-based training academy that can deliver training and retraining opportunities for existing team members, as well as externally for the wider community and public, Virgin Active will be working proactively to help address these teacher shortages.
With STA, a national governing body for swimming, Virgin Active will be running courses for the following regulated qualifications:
STA Pool Lifeguarding (the first course is scheduled for 25-29th October)
STA Award in Teaching Swimming (in 2022)
STA Certificate in Teaching Swimming (in 2022)
STA Baby & Preschool Swimming (in 2022)
STA People with Disabilities (in 2022)
Virgin Active said: "We are delighted to launch The Virgin Active Academy and collaborate with STA to provide opportunities for both our team members and the wider community, as well as supporting to meet a skills gap in the leisure sector. It is our pleasure to facilitate the upskilling of all types of learners and support them in fulfilling their aspirations, whether that be starting a career in leisure, developing new skills or advancing their career in the industry.
For further information, please visit https://www.virginactive.co.uk/academy.