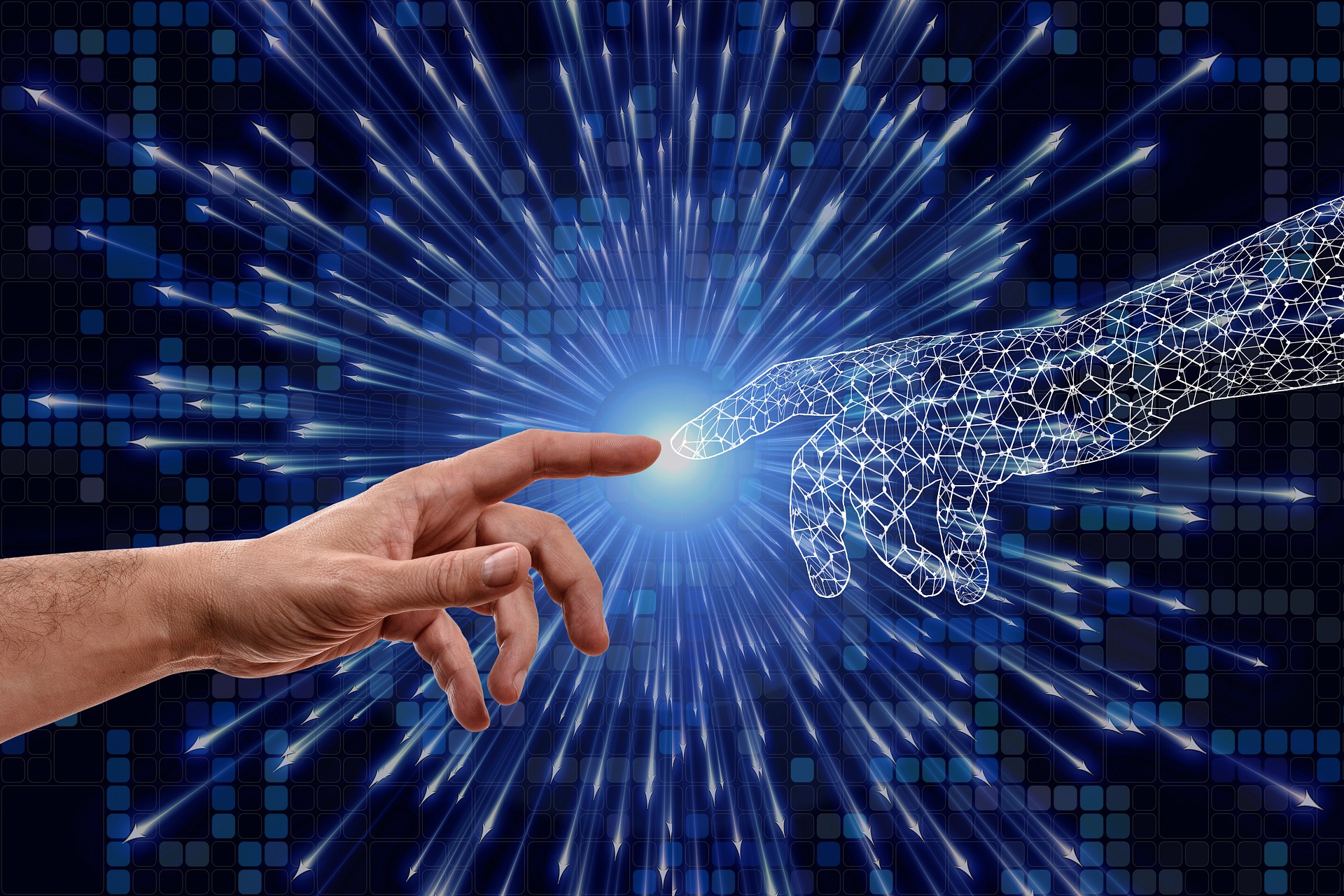 Revolutionary new systems are arriving on Tuesday, 1st November 2022.
Read below on how these will benefit you!
Our revolutionary new systems will soon positively change how you interact with STA's products and services … the countdown is on.
In line with advancements in technology, STA has revolutionised its system architecture to bring members, ATCs, learners and Swim-Shop customers an all-new integrated IT platform. A bespoke system that has been developed and purpose-built to STA's exact specifications to offer users advanced new features in STA Online, and to provide seamless integration from one login, with the new dynamic international STA Search portal and STA Swim-Shop.
These are STA's most technologically advanced systems to date, and together they will positively transform how users manage and interact with all of STA's products and services.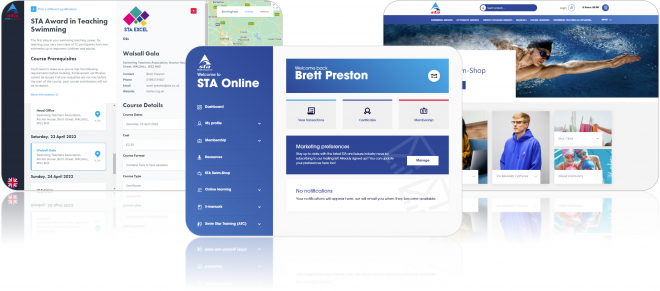 By investing in a purpose-built system and building it from the ground-up, STA has also created a strong IT foundation that allows for continuous growth and improvement – and one that can be built upon to integrate with future technologies.
STA Online

The main hub enabling access to ALL of STA's products and services.
STA Swim-Shop

Re-designed providing one place to fulfil your purchasing needs.
STA Search

The place to be to find courses or support in your area, wherever you are.
---
What does this mean for you?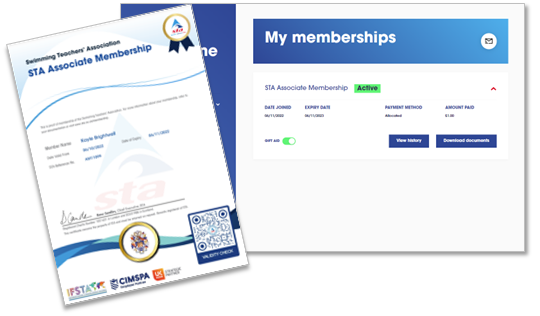 STA Online will now provide STA Members with a dedicated area to manage their memberships with easy access to all benefits their membership provides.

Noticeable improvements include:
Easily purchase and manage their Membership packages
ALL STA Membership packages are now purchasable via STA Online – no more filling in paper forms
Access to dedicated areas and resources
Automatically take advantage of membership discounts via STA's Swim-Shop – no more contacting Head Office
Download all your documentation, including newly branded Membership certificates at the touch of a button
Access to benefits instantly, when applying for membership via Direct Debit – no more waiting for payment to be collected
Qualification certificates, requiring STA Membership as a pre-requisite are now automatically released upon applying for the required membership package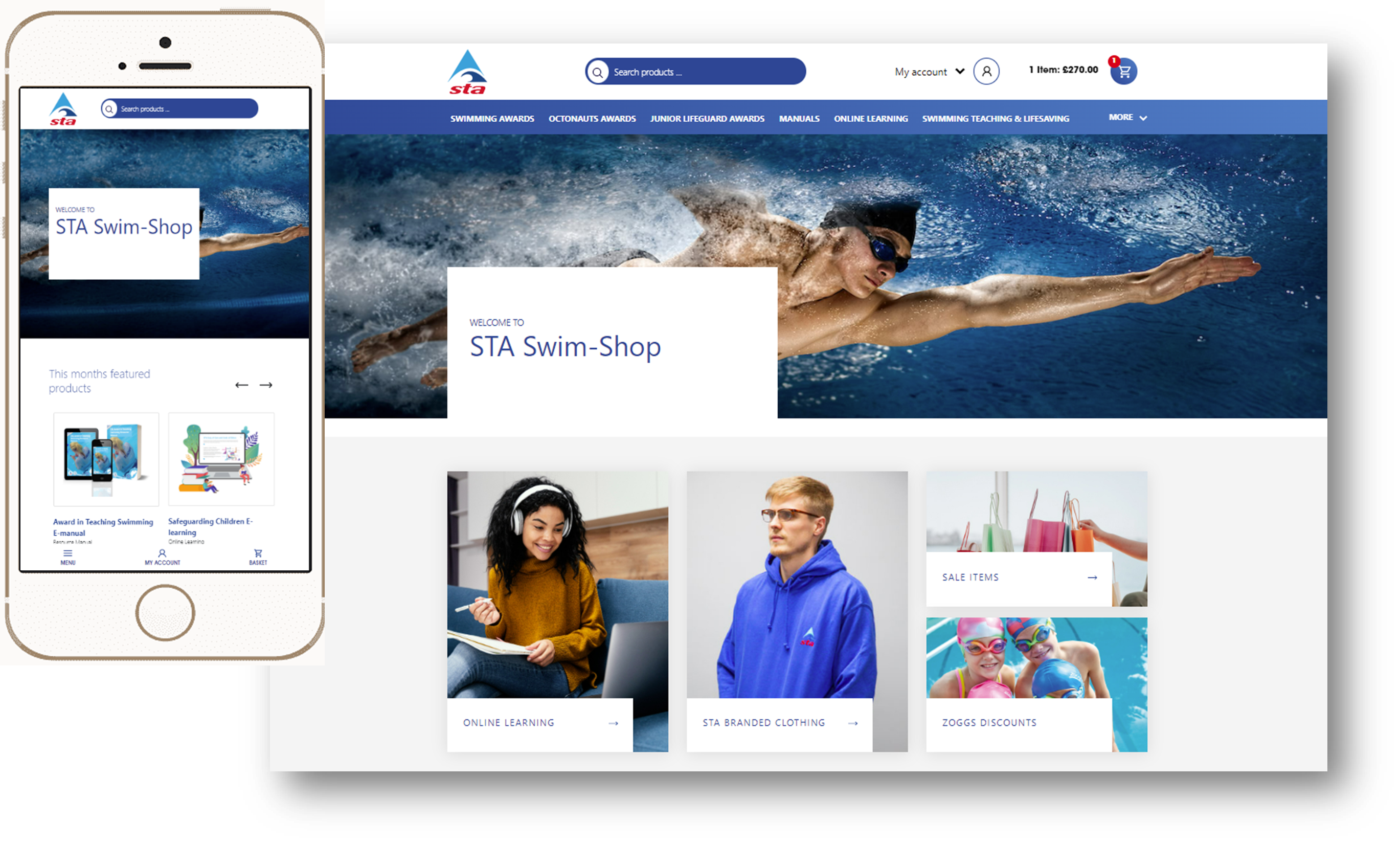 A brand new STA Swim-Shop will also be launching alongside STA Online, providing an improved experience for customers when purchasing products and services.
Noticeable improvements include:
The 'STA Store' and 'Online Learning' purchase area have now been consolidated and merged with STA Swim-Shop allowing you to purchase all product types within one order, from one single website
Automatic referencing and applying of Membership and contract discounts
You can now purchase stand-alone resource manuals (such as STA's Learn to Swim Programme Resource Manual) as an e-manual and add it to your library within your STA Online account
Part of a Corporate Status? Access your free online learning programmes or other items directly from the STA Swim-Shop without having to wait for colleagues to allocate them to you
Get notified as soon as your order is dispatched. If you are sending an order to different recipients, we now use packing lists to accommodate these scenarios
Feeling charitable? Round up your order total and donate your pennies to help out STA in it's charitable objectives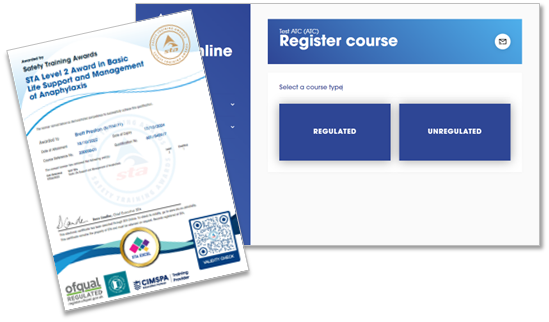 STA's new systems will provide Approved Training Centres (ATC) with a brand new user experience and updated functionality to better administrate their courses.
Noticeable improvements include:
A brand new 'Notifications' area allowing ATCs, Tutors and Assessors to keep up to date with important communications
No more barriers to access course paperwork or resources – access all documentation in one place
A new way to access and print course assessment resources such as MCQ papers and portfolios
Ability to register retakes, seminars and tutor courses online
Add new sites directly to STA Online
Personalised certification
Brand new 'STA Search' advertising your brand
No more wait times when submitting and loading results
Improvements to adding and linking of learners
Following the launch of STA's new systems, the consolidation of Synergy, into STA Online, will shortly follow 🎉
View Full List of Improvements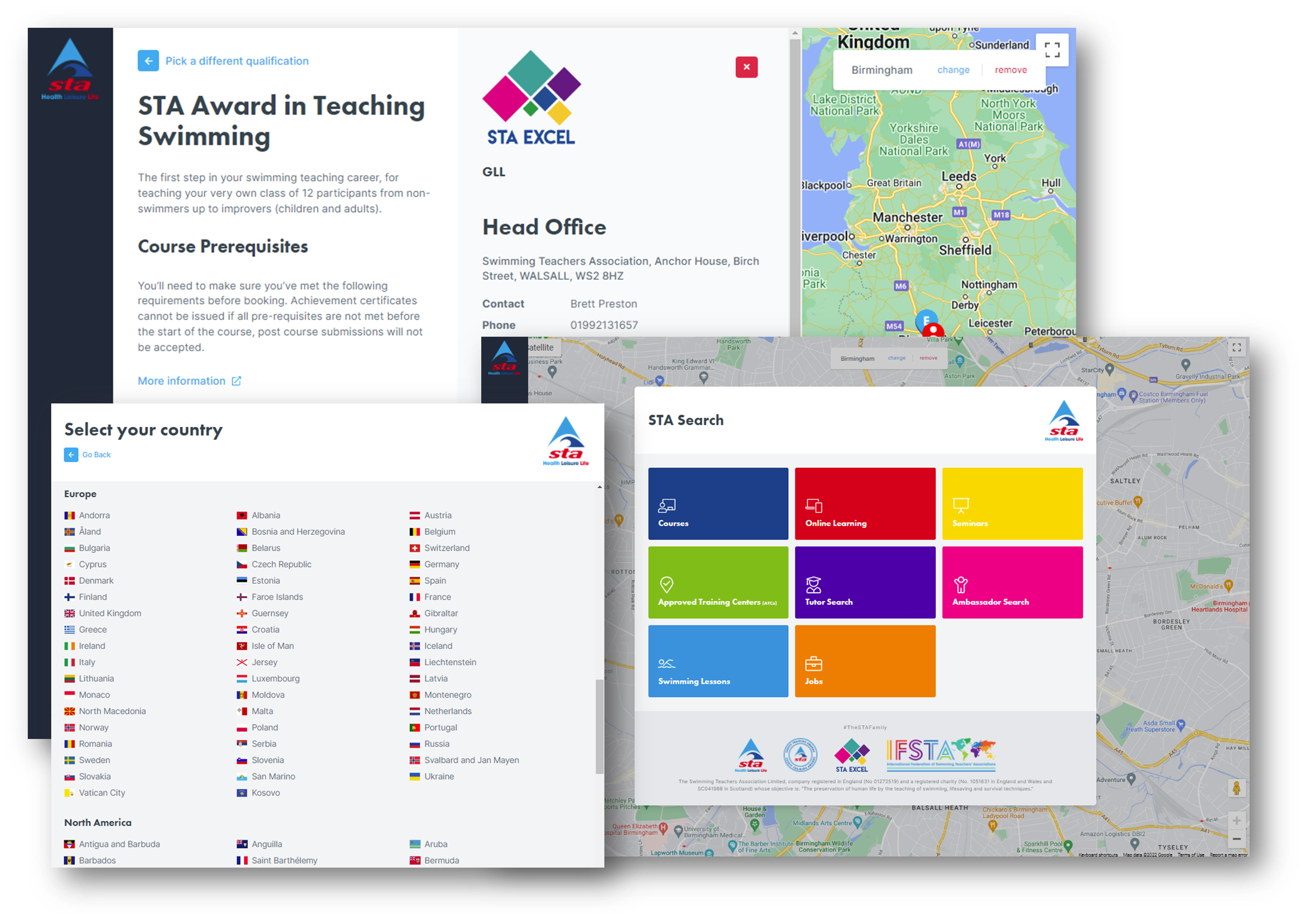 Now has never been a better time to be a learner with Safety Training Awards, especially with new features enabling learners to:
Easily find a course, ATC or even an STA Brand Ambassador in their area – the easiest way to access STA's products and services with ease – whatever country you are in!
A brand new area allowing learners to personalise how and what they wish to be contacted on by STA
Easily book onto a course with STA's improved invite process
A dedicated area to complete outstanding 'Pre-course Questionnaires'
A dedicated area to view and download course certificates
A password reset email will automatically be sent to learners with an active STA Online account upon system launch. All previous course invites and certificates will be migrated across with no further action needed to be undertaken by the learner.