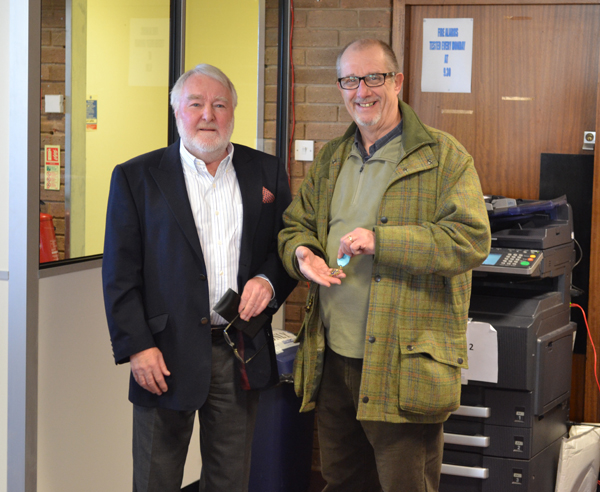 Robbie Phillips has been presented with the 2014 Cross of Merit, which is awarded by the Trustees to a member who has provided a long and fulfilled service to STA and to the world of swimming in general.
Roger Millward, STA's Chief Executive, paid tribute to Robbie's outstanding work, both at STA and across the leisure sector.
"Robbie has been a great ambassador for STA for many years, and has worked tirelessly to raise awareness and help improve standards of pool plant training and management in the UK. It is a great honour to be able to present him with this Cross of Merit on behalf of the Trustees."
Over the last eight years, as a national pool plant tutor for STA Robbie has trained more than 2,000 candidates, providing constant support to all of them. He also leads STA's Tutor Training Programme, where he has trained numerous tutors for STA.
As part of his association with STA, Robbie also played a central role in developing STA's latest suite of pool plant qualifications.
Theo Millward, Operations Director at STA, added: "Robbie has been a huge asset to the industry and his knowledge in the important field of pool plant operations is second to none,"
"It's a privilege to work with Robbie, who is extremely passionate and generous in sharing his technical knowledge of pool plant and safe operation of swimming pool and spa facilities."
Robbie, one of the UK's leading pool plant experts, recently announced his semi-retirement and that he would be scaling down his commitments after more than 40 years in the leisure industry.