Haven Get Ready for the Holiday Season with STA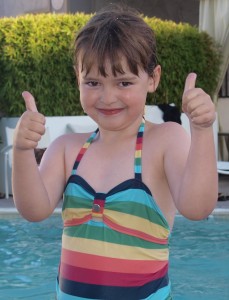 For the ninth consecutive year Bourne Leisure has joined with STA to provide swimming teacher training to 87 instructors across six of its Haven resorts.
In preparation for the 2014 holiday season, STA successfully ran 7 Swimming Teacher Award courses and 6 Parent and Baby CPD's at the Haven resorts in Minehead, Presthaven, Primrose Valley, Craig Tara, Caister, and Rockley Park. At each resort, Haven offers swimming lessons for children aged between 4 and 11, and free drop-in parent and baby swimming sessions.
Zoe Cooper, STA's Business Development Manager said: "We are very pleased to work with Bourne Leisure once again to deliver high quality swim teaching programmes to its instructors. In the years we have worked with them, they have helped tens of thousands of youngsters to swim and helped thousands of babies become confident and happy in the water.
"It's a partnership that is working very well indeed and it's reassuring to know that Haven customers can relax, knowing that the resort teachers are fully qualified to the highest standards and latest teaching practices."
Andy Bell, of Bourne Leisure, added: "Our Learn 2 Swim programme has grown immensely in popularity among our guests and Owners of all ages and it offers another value-added experience for them when they escape the stresses of everyday life and come on holiday to one of our seaside resorts."
"Learning to swim is a key life skill, and we want to give our guests the opportunity to learn in a fun, care free and engaging environment while on holiday. And like all our organised activities, the lessons encourage greater interaction with our activity team members and fellow guests, which further enhances their holiday experience."