Swimtime Join STA Swim Star Swim School Programme
Swimtime, one of the UK's largest swimming companies, has signed up to the STA's hugely successful Swim Star Swim School programme – the news was officially announced at Leisure Industry Week 2014 to coincide with Swimtime's 'Spectacular' performance in the STA Swim Zone.
It heralds an important milestone for the exclusive programme for independent swim schools, which was launched at Leisure Industry Week 2013 and has since signed up more than 100 organisations from across the UK.
The Swim Star Swim School programme is successfully helping independent swim schools to market their businesses and also provides assurance to learners and their parents that by committing to the STAmark quality accreditation – a prerequisite of the programme – their swim school is committed to maintaining high standards.
Welcoming the announcement that Swimtime, which has 18 franchises operating at more than 200 pools in the UK, had signed up for the programme, Zoe Cooper, Head of Accounts at STA, said: "We are thrilled that we have further strengthened our relationship with Swimtime."
"The Swim Star Swim School programme has gained such enthusiastic support from swim schools, large and small, in just 12 months. STA is proud to support and represent this burgeoning private swim school market – a sector that now delivers the majority of all UK learn to swim programmes – and together we are all working to raise standards."
Linda Price, Director of Swimtime, which delivers 16,000 lessons every week through a nationwide network of franchises, said: "We are delighted to be fully signed up members of the programme, and to be supporting the roll out of the STAmark quality accreditation.
Our aim is to make sure every Swimtime swim school achieves the Gold STAmark status, so that our already robust health and safety and Best Practice guidelines, which all of our franchises comply with, can be internationally recognised. This, in turn, will reassure pupils, parents, teachers, pool providers and franchises that Swimtime always places utmost importance on high standards."
About the Swim Star Swim School Programme
The Swim Star Swim School programme grew out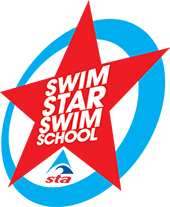 of the success of STA's Swim Academy model, which are run in partnership with local authorities across the country.
Independent, privately run swim schools wishing to sign up to be an STA Swim Star Swim School must complete an online audit to ensure they adhere to minimum standards; demonstrate that they are actively working towards STAmark, an accreditation process; and sign a 3-year service level agreement with STA, committing to deliver its globally renowned International Learn to Swim Programme (ILSP).
Schools accepted onto the programme will be able to promote their Swim Star Swim School status using STA's range of marketing materials.
For more details about STA Swim Star Swim School programme, contact STA on 01922 645097 or email sta@sta.co.uk.