Another Successful Year for East Anglia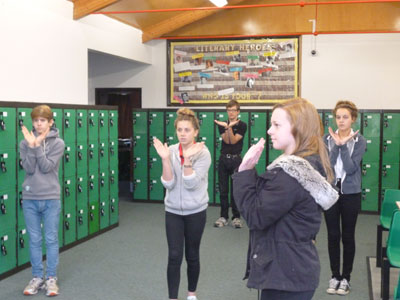 East Anglia's programme has concluded for another year offering four teachers' courses and ten CPDs. In September, ten teachers attended Disability Awareness in Huntingdon and a week later, nineteen teachers came to Bury St Edmunds for an afternoon seminar on Teaching Adults tutored by Sue Brailsford. It was very pleasing to see Jeremy Duszynski, the Suffolk ASA President.
The final CPD of the year, held in Huntingdon was titled An Introduction to Teaching and Coaching.
An enthusiastic group of young people came over two days to learn from former GB Coach Patsy Colman. Patsy emphasised the importance of demonstrations and her innovative delivery had her using a pair of trainers to emphasise the correct foot position for breaststroke.
This has been a very significant year for STA in East Anglia, as more and more teachers, both IOC and STA, have been taking advantage of the opportunities offered, epitomising our theme for the year 'There can be no education without teacher education