STA Launches New Synchronised Swimming Course for Boys and Girls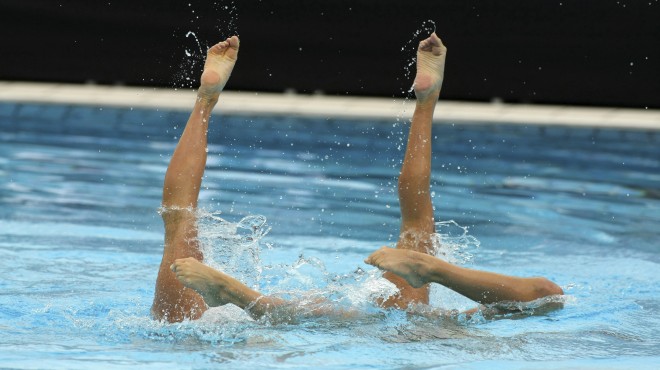 STA is set to launch a new synchronised swimming course aimed at both boys and girls aged eight and over – the course will form part of the 40+ skills that youngsters can learn via the STA's Junior Lifeguard Academy (JLA) programme.
Created by Zoe Cooper, STA's Head of Accounts and a former British solo and duet synchro champion, the two awards have been developed to provide learners with a taste of synchronised swimming at a novice level.
She said: "Until now synchronised swimming programmes have focused purely on competition, but with demand for the sport growing we have created this taster course to give youngsters the opportunity to learn sculling techniques and basic synchronised swimming figures."
"And, with synchronised swimming being an athletic and physically demanding sport, it is ideally suited to the JLA programme because it uses skills that are transferable into other aquatic activities such as lifesaving, strength, endurance, co-ordination and agility," added Zoe.
The launch of STA's new synchronised swimming course also coincides with FINA's announcement that it is allowing both men and women to compete alongside each other in synchronised swimming events and competitions.
"Synchronised swimming has traditionally always been seen as an event for girls and women, and the marketing of courses has historically reflected this too," said Zoe, who is also known for being part of the synchro swimming troupe Aquabatique.
"We want to break this mould, and STA have packaged this course so it appeals to both boys and girls – and hopefully by giving them a taster of how fun and physically challenging synchro is, we can entice more youngsters to get more actively involved in the sport."
For further details on teaching synchronised swimming with STA and the Junior Lifeguard Academy Programme, please contact STA on 01922 645097 or click here.