International Swim School News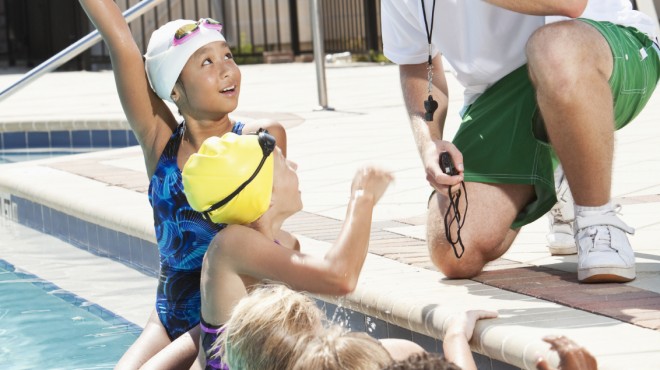 Aquababies recently wrote to STA about their new training centre in Bangkok, which is not only facilitating new opportunities for STA qualifications in Thailand, it is also attracting a great deal of press coverage including this feature here in HELLO! magazine.
Aquababies recently opened a training centre in Bangkok to sell international franchises, with each franchise member required to qualify with STA's Baby and Pre-School Certificate and Safety Award for Teachers.
Due to demand for structured baby swimming programmes, Julie-Ann James (Founder of Aquababies) and her new partners Mr & Mrs Jantirut are expanding rapidly throughout Thailand with several new franchises. So far there are 14 new STA teachers, which is a great start! They are also negotiating with Burma.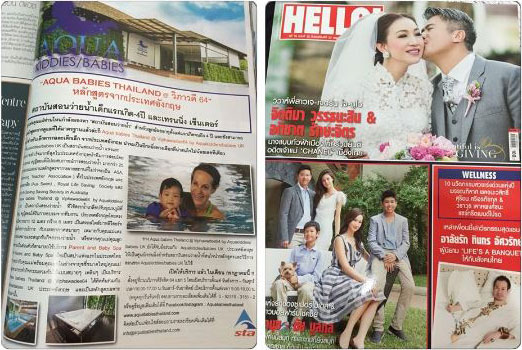 With a growing interest globally in baby swimming, Aquababies is also in the process of setting up more training centres in China, Nigeria and India. Julie-Ann has also taken on a partner in Turkey, Yasemin Burket (who has recently qualified as an STA tutor), and together they have sold six Licenses throughout Turkey, qualifying over 20 STA teachers.
This global expansion means Aquababies is now working successfully (and promoting STA) in 10 countries – Malta, Cyprus, Jordon, Indonesia, Poland, Barcelona, Thailand, China, Azerbaijan, Australia – and is negotiating many more. This is in addition to the swim schools in the UK and Ireland.
I have been teaching in the UK since 1989, and dedicated my career to researching family aquatic programmes. My aspirations are now much higher; I want to expand to as many countries as possible! My vision/mission is to educate parents on the health benefits of swimming, whilst also providing a fun self-perpetuating program which parents want to keep coming back.

Julie-Ann James, Aquababies Founder
To contact Julie-Ann please email julie-ann.james@aquababies-uk.com.