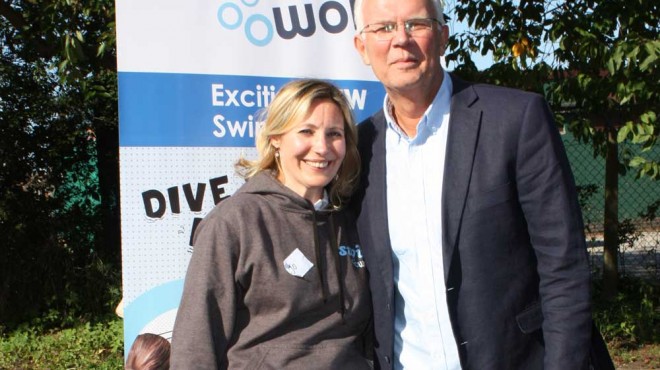 I was fortunate to meet and have dinner with Terje Stakset earlier in the year at the Austrian Baby Swim Conference. Impressed with his book and his talk titled 'Swim with Love'; I organised a CPD in September so other swim schools in the UK could benefit. We had about 40 teachers across 2 days, it was a delight to see so many baby swim teachers interested and from a mix of independent swim schools and big franchises.
It was exciting and a great pleasure to present at the CPD, Swim Works in Rugby. It was an honour to meet so many lovely instructors!

Terje Stakset

I love Terje's approach and his presentations were fab.

Ali Beckman, Puddle Ducks

I love watching and listening to Terje as his teaching methods are akin to what we use at 1st Swim School.

Philomena Geary

Splashbabies had an amazing day on baby swimming cpd course with Terje.

Kirsty Freer
Terje's credentials are impressive:
In 2006 he was honoured with the Virginia Hunt Newman International Award in swimming Hall of Fame
Vice-president of the Norwegian Lifesaving Association 1991- 1997
1998 to the present day a manager of Norwegian Lifesaving Association in Oslo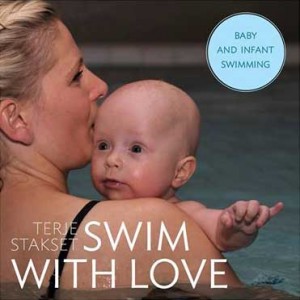 I highly recommend his book Swim with Love – which is not available to buy in the UK, but the good news is that it is soon available as an e-book to download. It was translated by Torill Hindmarch, an early years educator in Norway and baby swimming teacher herself. I think this is an important point, as it has meant that none of the subtitles of the translation has been lost and the emotion of the English language shines through. It takes a swim teacher to understand and appreciate the subject matter. His gentle style oozes from every page; photos capture the love of swimming, the 'eye and body language contact' of both the baby and the parent.
What will parents find useful?
There are structured lesson plans, taking a newborn baby, in the bath and preparation at home to the pool with 10 carefully structured lessons and songs and baby swim moves to support.
The second half of the book explains in detail swimming with a one to two year old, and then more advanced levels through to exercises for a little swimmer of about 3 and 4 years.
Practical parenting information and a little short history of child development provides a helpful summary for any parent, but also a useful reminder for any swim teacher.
My favourite parts in the book
It has to be the poems and his artistic approach to really think from the babies point of view. After reading, I can honestly say I embarked on a new spark of research and interest for me. I loved the poems… so unusual in a baby swim book, but a true delight to read!
Our ethos and programme in our swim school has always 'shaped by each child, and we are guided by our children in each class' – we offer structure, but we are not too rigid in our approach that we can't adapt and change each week.
After reading the book from cover to cover (several times over) it really got me thinking…
Do we teach from the heart in every lesson across our swim school?
We always promote a gentle approach in Little Splashers and Swim Works, but does every teacher practice what we preach (or parent for that matter)?
How can we guide, support and educate our teachers and parents more?
What are the benefits of submersions? Are we doing them for our benefit, the parents or the baby's?
To me Terje's overriding message to us all is go slow and the child will communicate. Listen to Baby!
---
In the next issue of SwimBiz, Jo will also expand on the points featured in Terje's CPD.