Delegates Gather From Around the Nation to Attend STA's 2015 Annual Conference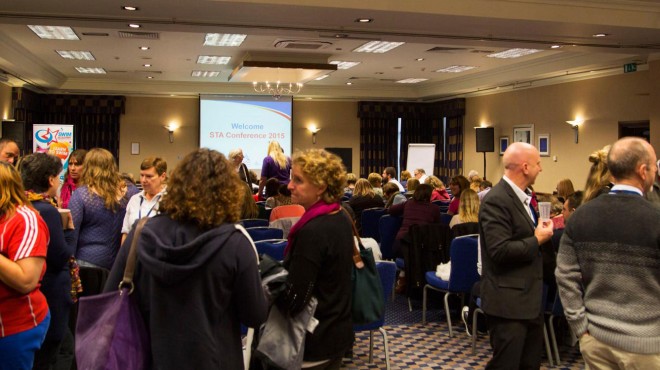 This year, STA's Annual Conference welcomed over 120 delegates across the nation, to Aztec Hotel & Spa in Bristol. With vast networking opportunities, professional speakers and sharing of expert knowledge over swimming, lifesaving/first aid and pool plant disciplines, delegates came away with lots of new information and ideas.
To start proceedings, we welcomed MP Charlotte Leslie, who officially opened the conference this year. As a campaigner and supporter for swimming and lifesaving, she gave an inspiring speech that set a positive tone for the day.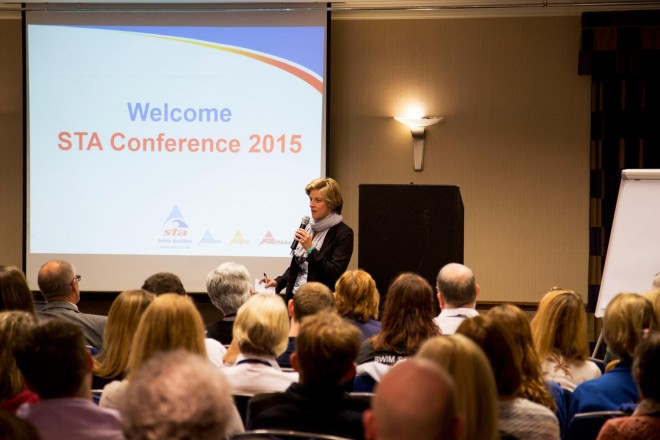 The venue chosen was by far the best I have ever attended. 99% of the talks were great and very informative. Staff were lovely and approachable as always. Well done STA, see you next year!
Following the response from last year, the conference saw to promote the flexibility of repeated seminars, offering delegates the opportunity to attend all that they desired. With sessions additionally varying over topics such as 'Voice Protection', 'Deaf Swimming', 'Assessing Asthma' and 'Energy Cost Saving In Swimming Facilities' (to name a few), attendees were offered a broad range of subjects to choose from.
This year's conference was a great improvement on last years. So many topics, great range of skills!
Throughout the day, delegates were eager to take advantage of the exclusive discounts held on STA's Swim Shop. Due to such a magnificent response, the marketing team at STA will be working on how to promote even more exciting offers for STA's Conference 2016.
Head of Marketing, Mark Ray, had this to say about the day:
The feedback and response has been extremely positive and enthusiastic. Thank you to all those who attended STA's Annual Conference 2015; it was a pleasure to meet with you. With plans and changes already being thought about for next year's event, it really is full steam ahead to make it even better in the future. Keep checking back to STA's website after the new year to see what we've got planned. See you then!
The conference also received praise from delegates on Twitter – have a look at some of the comments here.