Interview With Russell Sparks, Our New Welsh Office Representative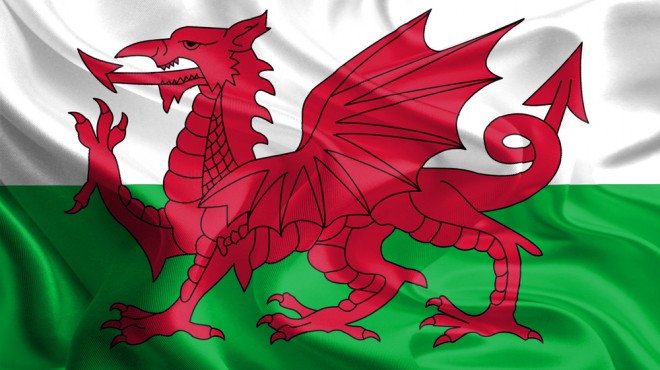 Russell Sparks from Likeafish Swim School Limited in Carmarthenshire has been appointed the new officer at STA's Welsh Office. So, Ravinder Sandhu from STA's marketing team went along to meet him and find out more.
---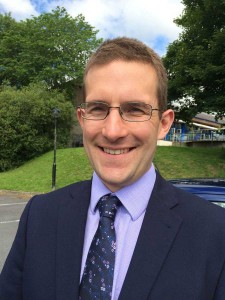 Ravinder Sandhu: What leisure qualifications do you hold?
Russell Sparks: I am a trained Lifeguard, Swimming Teacher and Club Coach. I also train many swimming teachers and lifeguards, and more recently qualified as an Open Water Swimming Coach.
Ravinder: What did you do prior to setting up your own swim school?
Russell: At the age of 16, I started lifeguarding at my hometown sports centre and progressed into swimming teaching and coaching from there – a job I've loved doing for the last 15 years.
Ravinder: Tell us more about your swim school and why you set it up?
Russell: I'm very passionate about swimming, and felt there was a real need in the community for high quality and private swimming tuition; and I'm proud to say we now teach 400 children every week, all year round.
Ravinder: Likeafish is also a Swim Star Swim School – what attracted you to join the programme in 2014?
Russell: I wanted my swim school to have formal recognition for the quality of the services and programmes we deliver. By becoming a Swim Star and having association with STA gives us that seal of approval. STAmark accreditation was another key motivator.
Plus I believe I get more value from STA, not only in terms of the awards but in the relationship; STA is a friendly organisation that is easier to communicate with, and the quality of service is excellent.
As a swimming teacher, I also feel ILSP is a more progressive and engaging programme for my learners. The free Success Trackers that come with the programme are also very effective and loved by the parents.
Ravinder: What is your greatest achievement?
Russell: Starting and growing Likeafish – the fact we can contribute positively to the community by giving English and Welsh speaking students the opportunity to learn how to swim and be water aware.
Working for STA
Ravinder: What are your main responsibilities in your role as the officer of the new Welsh Office?
Russell: Primarily I am here to support STA members and be there to answer their enquiries. Through my own experiences I will also be promoting STA's courses and services.
Ravinder: What do you hope to bring to the role?
Russell: Build on the brilliant work done in the past by STA Tutor and Examiner Lloyd Davis; further extend our network of tutors and teachers and keep STA strong in Wales.
Ravinder: I know you use the services of STA in your swim school, but what attracted you to work with directly with STA?
Russell: The people and their overall strategy and vision in wanting to help and support the aquatics industry, no matter how big or small your organisation is.
Ravinder: What are you most looking forward to in the role?
Russell: I'm really looking forward to making a difference here in Wales, and I already have many ideas which I'm talking to STA about, specifically relating to the Welsh language.
---
For further information on the Welsh Office, you can contact Russell on the details which can be found on our contact page.