STA's Zoe Cooper Joins Six Year-Old Rosanna for Her Super Sixtastic Swim Challenge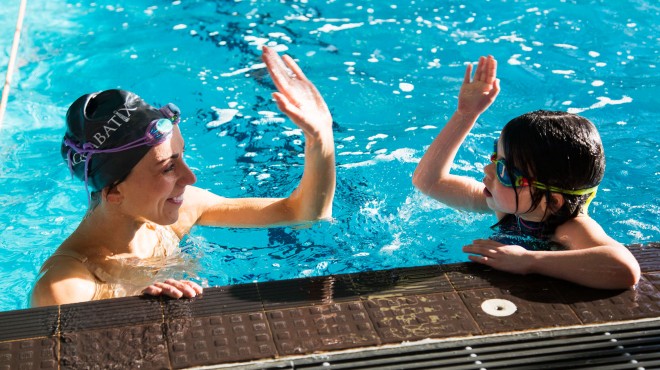 Our very own ex-British synchronised swimming champion Zoe Cooper headed to a Staffordshire pool in half term to help support a youngster undertake a challenge to swim six miles in six days to raise money for the When You Wish Upon A Star charity.
Six-year-old Rosanna Ogden who overcame a life-threatening heart tumour as a baby by learning to swim, invited Zoe Cooper to take part in her super sixtastic half-term challenge, because she loves to watch her perform with Aquabatique.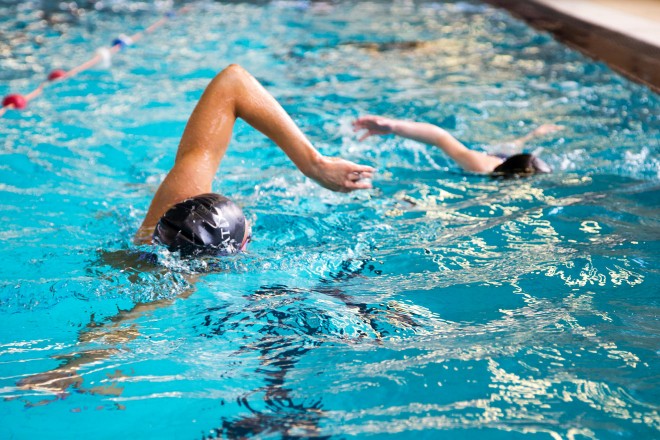 After the 1-mile swim, which took place on Thursday 18th February at Cheslyn Hay Leisure Centre (part of STA's South Staffs Swim Academy), Zoe also presented Rosanna with STA's Roll of Honour award to mark her outstanding swimming and fundraising efforts. Rosanna became the youngest ever recipient of this award.
Zoe said she is only too pleased to help the youngster from Chorley, Lancashire.
Rosanna is an incredible youngster who absolutely adores swimming, so I was honoured to be asked to take part in her fundraising campaign. She's an inspiration to other children and I'm honoured to have officially presented her with STA's highest award for her services to swimming.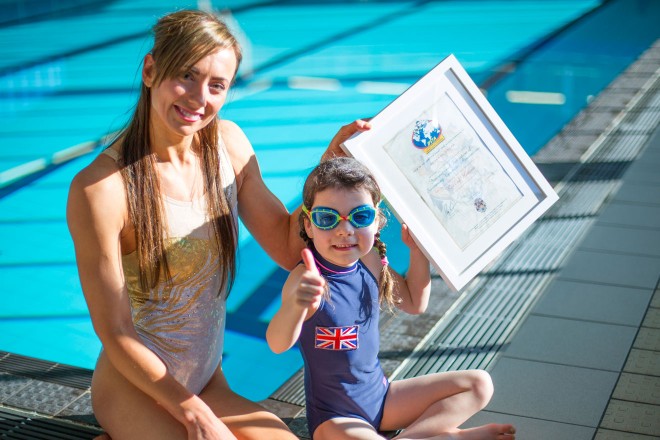 No stranger to fundraising, Rosanna's swimming efforts over the last 5 years have helped her raise more than £500K for Swim for Hearts, The British Heart Foundation, Heart Research UK and Ronald McDonald House.
Her proud mother Sanam said: Rosanna was thrilled that Zoe agreed to join her for the sixtastic challenge and was very excited about being presented with an honorary award from STA.
Also taking part in the challenge with Rosanna during the week was Adam Walker, the first Briton to complete the gruelling Oceans 7 challenge.