STA Makes a Splash With Kid Vlogger Amazing Arabella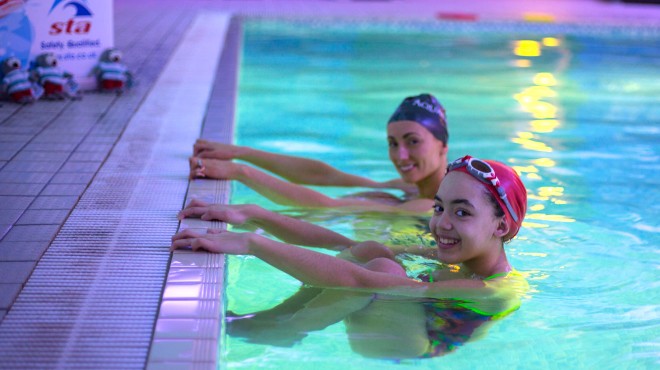 On 16th February 2016, STA's Zoe Cooper (an ex-British synchronised swimming champion) made a splash in the pool with Amazing Arabella, the popular kid vlogger.
Zoe, who is also a member of Aquabatique – a synchro group that reached the finals of Britain's Got Talent in 2012 – invited 12-year old Arabella and her brother Jaadin to take part in an exclusive STA taster session to show them how much fun synchro is.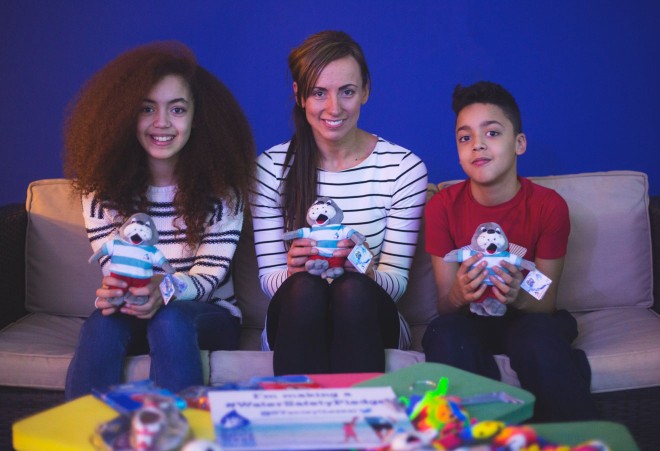 The event, which took place at Radisson Blu Hotel in Stansted, involved Arabella learning different sculling techniques and basic synchronised swimming moves, culminating in a mini choreographed routine which will soon be shared on Amazing Arabella's blog.
The aim of this event is to entice more girls and boys to get more actively involved in synchro, said Zoe. Amazing Arabella has a massive following on social media through her blog and it will be great for her young audience to learn more about synchro – we've already had a massive response on Twitter and Facebook, which is fantastic.
Amazing Arabella said: I love swimming, so to be given the opportunity to learn some synchronised swimming moves from Zoe was fantastic, and I can't wait to show the video to all my friends!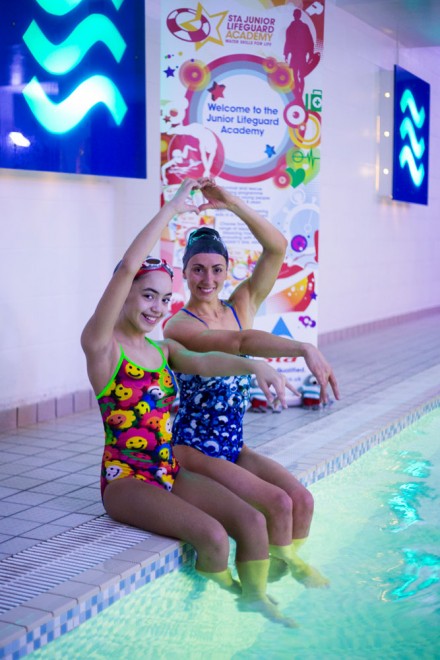 STA recently launched two synchronised swimming awards to provide young learners aged 8 years plus with a taste of the sport at a novice level.
Zoe said: Until now synchronised swimming programmes have focused purely on competition, but with demand for the sport growing STA created this taster course to give youngsters the opportunity to learn the basics.
The awards are available through STA's Junior Lifeguard Academy programme. Synchronised swimming is an athletic and physically demanding sport, so the awards are ideally suited to the JLGA programme because it uses skills that are transferable into other aquatic activities such as lifesaving, strength, endurance, co-ordination and agility, explained Zoe.
Plus with FINA now allowing both men and women to compete alongside each other in synchronised swimming events and competitions, STA want to encourage boys to take part in the programme too.
Zoe adds: Synchronised swimming has traditionally always been seen as an event for girls and women, and the marketing of courses has historically reflected this too. We want to break this mould and STA's awards are packaged so they appeal to both boys and girls.
Both Arabella and Jaadin were fantastic in the pool and it was an honour to present them with their first STA synchro certificates.
For further information on the synchro awards please see here.