STA Pilots Swimming Teaching Mentor Course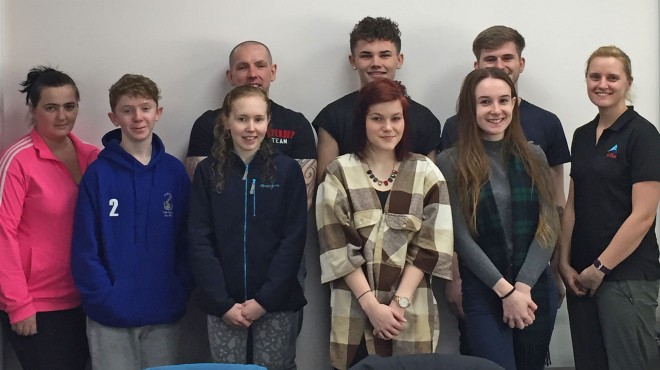 Following the results of our recruitment survey last year, STA has responded positively by piloting a Swimming Teacher Mentor Course and pictured here with STA's Kayle Burgham are our first successful candidates to achieve STA's Award in Swimming Teaching through the mentor course.
The 5-day intensive course, organised by STA in the February half-term, provided eight candidates with a swimming teacher qualification, lifesaving qualification, safeguarding as well as a volunteer DBS check.
This ensures the newly-qualified swimming teachers have everything needed ready to start on the next phase of this programme – being placed in local STA swim schools to receive training, mentoring and most crucially, as identified in the survey, practical experience with a swimming teacher.
The participating swim schools include Bar Swimming Academy, Swimtime West Midlands, STA South Staffs Academy and Willenhall E-Act Academy, to name a few.
Kayle said:
It was an eventful course with daily challenges such as problems with the pool temperature, fire alarms and cleaning ladies but we worked through each event and I am so proud of the 8 candidates. They all got involved, listened and really took on board all the advice given to them. I know they will make excellent teachers and I am looking forward to catching up with them in a few months to see how they have got on.
For further information about the mentor course or to see how you can get involved, please contact us.